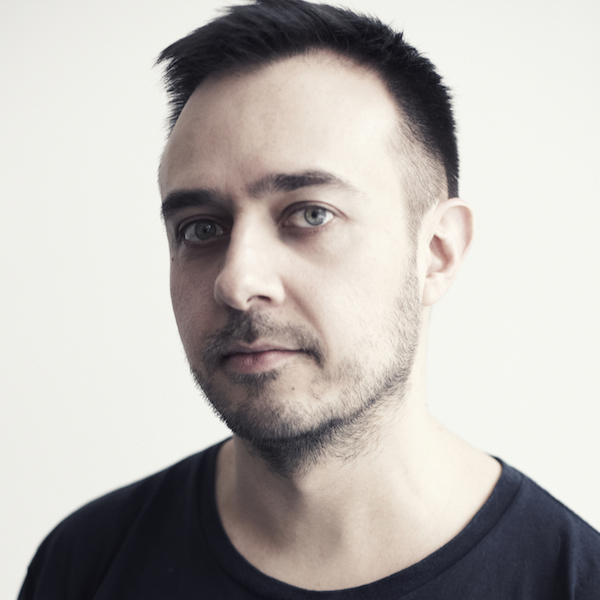 Artist
ALEXKID
With 20-something years in the game, the former Parisian turned Berliner is lauded by peers and fans alike for his production technique, and infamous on the circuit for his extensive collection of - and near-obsessive relationship with - machines.
Growing up in Pigalle, most kids his age were playing football as Alex spent his days examining the synth shops in his neighborhood, twiddling away on every dial button he could get his hands on, buying and selling gear.

A DJ/producer, multi-instrumentalist and sound engineer, Alexkid is credited as an early protagonist of 90s Parisian underground culture. Ignited by no less than three critically acclaimed albums on Laurent Garnier's F Communications, and cemented by his Rex Club residency of four years, having been invited to the very same club where he has been clubbing for the past 25 years.

This, matched with selected releases and remixes on labels including Rekids, Desolat, Cadenza, Cabin Fever, Freerange and Supplement facts have solidified Alexkid's reputation in every corner of the world. Stripped back, dubby and a sometimes borderline obscure, Alex constructs atmospheric narratives - maneuvering just as easily through a live set-up as a vinyl session. A self-professed perfectionist always in the search of the perfect beat, he applies stylistical values from jazz when concurring that 'things can sound wrong, and yet sound great.

2014 adds another chapter to Alexkid's repertoire, with the inception of his new vinyl-only label Wu- Dubs. Presenting an expressive platform for his own music, as well as music of his friends, the focus lies on unearthing timeless pieces of music. Coupled with a series of label showcases at the Rex aptly titled 'Deja-Wu', whilst building the backbone of his own new artist platform, and with releases on Jus- Ed's Underground Quality, Fuse and Ovum on the way, Alex is paving a new path for himself.

2021-12-30

2021-06-11

2021-05-14

2021-03-19

2021-03-05

2020-12-31

NMTP
Alexkid 'Acid Death Rave' Remix

(6:23)
2020-12-08

Gumbo
AlexKid Booya Mix

(6:55)
2020-11-30

2020-08-28

2020-08-28