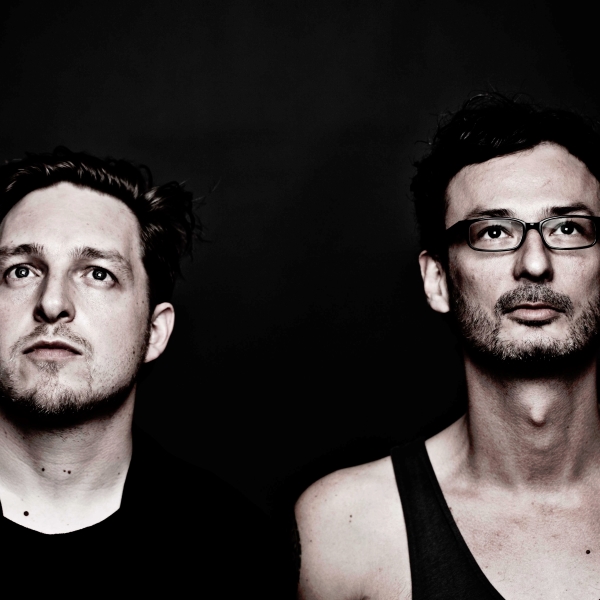 Artist
SMASH TV
The name Smash TV rings bells internationally. Like a phoenix off the ashtray, Holger Zilske and Kai Preussner are back to bond their knowhow and skills, always burning the candle at both ends...

Founder Holger Zilske is known for his numerous Smash TV-releases on bpitchcontrol: his albums "electrified" and "bits for breakfast", singles like "yellow asteroids" "air/earth" and "locomotive breath" plus co-writing and co-production for Ellen Allien including the albums "stadtkind", "berlinette" and "thrills". Playhouse, Diynamic and Leena have been recent stations on Holgers path, always displaying a distinct blend of complex arrangements, gargantuan bass lines and sweat fueled percussion.

Furthermore he's got collaborations with Miss Kittin, Raz Ohara, Daso, Richard Davis, Dave dk and remixes for the likes of Claude Von Stroke, Kiki, Miss Kittin, Adam Freeland, Toktok and Marco Resmann up his sleeve. Kai Preussner has been silently involved in Smash TV productions since 2001 and collaborated with Holger Zilske on his highly rated soloalbum "Holz" on Playhouse. now he steps into the spotlight as the new member of Smash TV.

Kai is also known as Citycobra and has just released an EP. with Axel Boman and Dave DK on Moodmusic and got another one on Playhouse coming up. For Holger and Kai, music is not just about the dancefloor, it's a way of life and a means of communication on a deep emotional level. This becomes apparent on their latest releases on Get-Physical, Leena and Soulfooled as well as their live- & dj-sets, which achieved them the reputation of being the "last men standing".

2023-05-12

2023-02-24

2023-02-24

2023-02-24

2023-01-03

2022-12-09

Zapper
Johannes Albert Remix

(6:07)
2022-12-09

2022-11-25

2022-11-25

2022-09-16