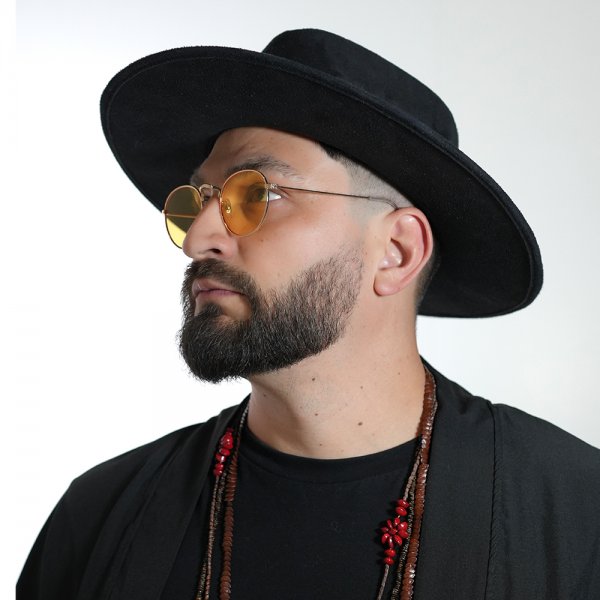 Artist
ROGER GARCIA
Roger Garcia

Mexican Dj & Producer.
He began his career in 2005 as a DJ and years later he became a resident of the most important club in the Bajío area of ​​Mexico (O Bar 2008, Privé 2015), years later he began his career as a producer with bases in the House, Latin House, Funk , Soulful and Afro House.

In November 2019, he was part of the RAICES compilation by the renowned Mexican producer Andres Mijangos at Union Records, the most important Italian label in the Afro House genre. Participating in this with the track AT NIGHT IN NEW ORLEANS FT GRAZIATTO.

In July 2020, with the track MAGIC, together with Andrés Mijangos they managed to enter one of the most important compilations in Soulful House (FINEST HOSE COMPILATION VOL.3) with the SOULSTICE RECORDS label.

Characterized by his remixes with styles marked in HOUSE, FUNK, LATIN HOUSE & SOULFUL HOUSE, it is one of the most important remixers in Mexico.

Playing throughout the Mexican Republic, Roger Garcia is a DJ recognized for his dynamism and allergy on stage, able to mixing different types of musical genres and making any stage where he performs vibrate.

Desire
Mijangos Version

(6:08)
2022-11-11

Desire
Roger Garcia Version

(6:15)
2022-11-11

2022-10-31

2022-10-31

2022-09-23

2022-09-16

Bailamos
Mijangos Re-Touch Radio Mix

(3:54)
2022-09-16

2022-09-09

2022-08-12

2022-08-05