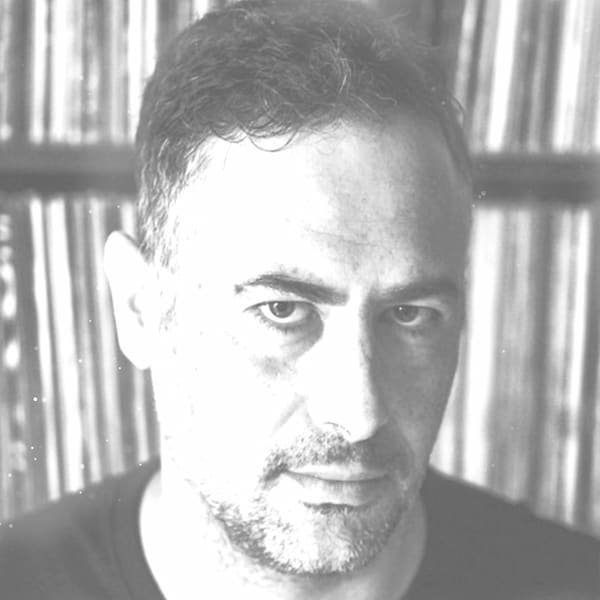 Artist
ALEITO
Aleito dj and producer born in Andalucia, Spain.
With more than two decades of experience, he is an artist who feels comfortable on any stage, lover of the 80's pop sound with strong synthesizers, although where he feels more comfortable is the most classic house sound, adapting his sessions for all types of audiences.

House, Nu Disco, Funk, Deep, Dark Disco or Tech, Aleito will use all his experience in the booth to adapt all these styles making the public feel at ease on any dance floor.

In his "Live" side, Aleito fills his set with arpeggiated sounds and good grooves, which he accompanies with his drum machines and synthesizers in rigorous live, improvising on the spot, which makes that none of his performances is identical to the next.
He usually uses machines like the Moog Sub 37, Moog Mother 32, Roland Tr-8, Novation Peak, Roland Sh 101, among others depending on the setup for the specific moment.

Aleito has shared the stage with talents like Dani Cassarano (Cadenza), Ninetoes, Cuartero (Sanity), James Rod (Golden Soul), Felipe Valenzuela (Cadenza), Cora Novoa, Bea Tricks and more...
It is with this last artist with whom he shares stage for Vicius Live in 2018, performing a two-hour live analog show for the renowned brand.

As for his musical works, Aleito has collaborated remixing artists such as Azaria, Tiempo de Maldad, James Rod, From Beyond, Bosek, Myrddin, Azaria, Javier Bustos, Panko, Vigi,or Devakuo, and released on labels such as Paper Disco, Love Attack, U're Guay Records and Golden Soul.

Currently, together with James Rod and Azaria, Label owner of the Spanish nu disco label "Golden Soul Records" founded in 2015 in which artists like RAYKO,COPYCAT,TULIOXI,COPA TURBO,SOMERVILLE & WILSON,SLYNC,GET DOWN EDITS,DIM ZACH,MOLINAR,RIGOPOLAR,JARLE BRATHEN,PHUNKTASTIKE,JUAN SOTO...and which will soon incorporate to its ranks great names of the international nu disco scene.

2022-11-25

2022-11-16

2022-09-23

2022-09-16

Ostur
Original Mix

(6:51)
2022-08-25

2022-05-19

2022-05-04

2022-05-04

Trippin
Aleito Destiny Flow Remix

(6:27)
2022-05-04