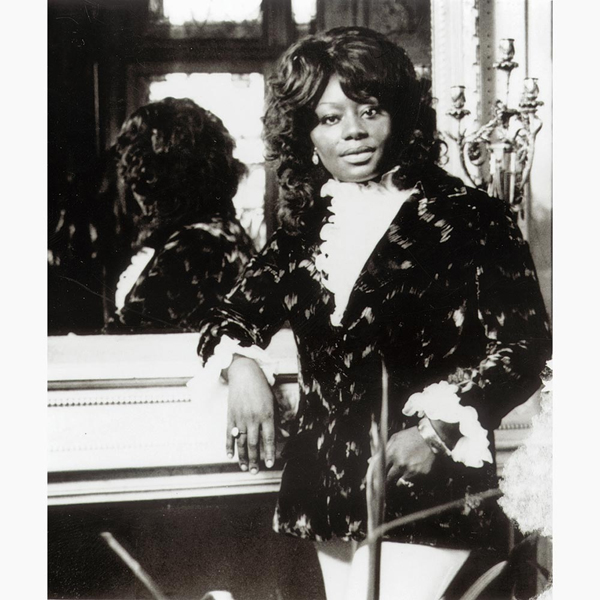 Artist
LOLEATTA HOLLOWAY
Born in Chicago, Illinois, on November 5th, 1946, Holloway developed her throaty, full-bodied vocal style and dramatic presentation while singing with her mother in the gospel
group, The Holloway Community Singers. She later began taking acting classes. In 1967 she joined the famed gospel group The Caravans led by Albertina Walker who recorded for
Savoy Records. Touring with The Caravans led to performances with Mahalia Jackson, Aretha Franklin and a host of other gospel luminaries.
In 1971 she landed the starring role in "Don't Bother Me, I Can't Cope" in the local Chicago production. During the run of the play she met her future producer, manager, and
husband Floyd Smith. Smith produced a cover of Gene Chandler's 1963 hit "Rainbow '71" for his Apache label. The single created few ripples.
Then Atlanta businessman Michael Thevis, who had just started GRC (General Recording Corporation), signed Holloway to his Aware label. The small double-sided hit "Our Love" (which became a bigger hit for Natalie Cole several years later)/"Mother Of Shame" (#-43 & #-63 R&B) charted during the summer of 1973. The tunes were included on her debut album, "Loleatta," that was recorded in Atlanta and Chicago.
The title track of her second album gave Holloway her highest charting solo single on the R&B/Pop charts. Later she would regularly top the disco charts having eighteen hits and four #-1's. "Cry To Me," written by master songwriter Sam Dees, hit #-10 R&B in early 1975. While with GRC, Holloway met promotion director Gus Redmond whom she would later work with at Salsoul Records. Through Redmond, Smith had become acquainted with Salsoul Records. He, not Loleatta, was signed to the company first. His recording of "I Just Can't Give You Up" was the first 12" pressed for the label (#-12D-2001 in 1975). The single had minor success and Floyd decided to forego his career to continue promoting Loleatta's.

2022-11-04

2022-11-04

2022-05-16

2022-01-25

2021-06-18

2021-06-18

2021-05-15
2021-05-07
2021-02-05

2020-09-18