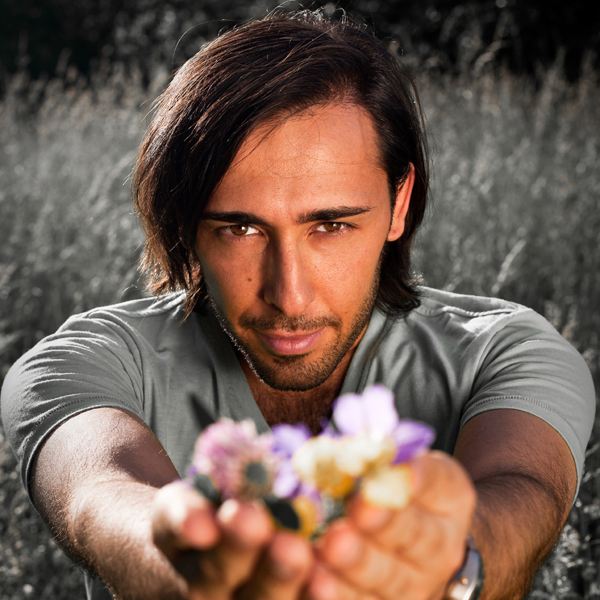 Artist
BUTCH
Brute name, versatile sound: Over 100 releases in 5 years have enabled BUTCH to express this versatility and brute-fully force his way to becoming a shaping artist in the worldwide landscape of electronic music. Honestly this success comes as no surprise, anyone who manages to release on the labels of artists such as Ricard Villalobos (Sei es Drum), Sven Vath (Cocoon) and Radioslave (Rekids) within a year and gets voted "producer of the year" (2010 & 2011) by the GROOVE magazine readers for two consecutive years, has doubtlessly worked his way up to the small circle of artists, which pack the most renowned clubs and festivals as headliners.

For Butch his latest performances include Tokyo's own Womb, Fabric in London, Cielo in New York and the Time Warp 2011. Last summer he followed Carl Cox's invitation to play together at Space in Ibiza and spent every other week with his own residency at Sankeys on the most beloved Mediterranean island. 2012 started just like the last year ended - many more miles were added to the Lufthansa card: After a tour through Mexico, Central America and Australia, top notch clubs in Europe are waiting for Butch: Robert Johnson in Offenbach, Tenax in Florence, Cadenza at Ushuaia Beach (Ibiza), Loveland in the Netherlands, Extrema Festival in Belgium and the renowned "Sonne Mond und Sterne" as well as the "Merkwurdige Verhalten am Strand" festivals are all expecting to be captured by Butch's sound.

On the other hand capturing what Butch's style is exactly isn't that simple. The range within the productions of the Mainz born artist stretches from House to Techno, but Butch manages to inject his own authentic and unique sound, which digs itself through the fans' and DJs' ears right into their hearts. The musical diversity and his joy for experimentation have made his albums "Papillon" (2008) and "Eyes Wide Open" (2010) to audible feasts for every gourmet, to be enjoyed just as much on the home stereo as well as in any club.

The good-spirited global player has a lot more music coming for us to look forward to. More new releases on other top labels are ready to hit the floors, furthermore (as well as on anstatt furthermore?) his own record label bouq. which is maturing to be the renowned imprint which won't be standing in the shadows of its makers (besides Butch this includes his friend and studio-partner Amir) any longer. By the way, within the next twelve months, Butch will hit the stores with a new album. Good times, stay tuned!

2022-09-16

2022-08-26

2022-08-12

2022-08-12

2022-08-05

2022-07-29

Junior Jack
,
Pat BDS
,
Kolombo
,
Virak
,
DOWNLow (US)
,
Tim Cullen
,
Jochem Hamerling
,
Adam De Maaral
,
Ferra Black
,
Dvit Bousa
,
DJ Frisco
,
Marcos Peon
,
Mr. Lekka
,
Jan Danen
,
AndThen
Audiojack
,
Patrice Baumel
,
Alex 47
,
Darius Syrossian
,
Butch
,
Max Chapman
,
Joeski
,
Harry Romero
,
Yousef
,
Todd Terry
,
Artche
,
Gorge
,
Matt Sassari
,
Josh Butler
,
Bontan
,
Dale Howard
,
James Organ
2022-07-29

2022-07-15

2022-07-15