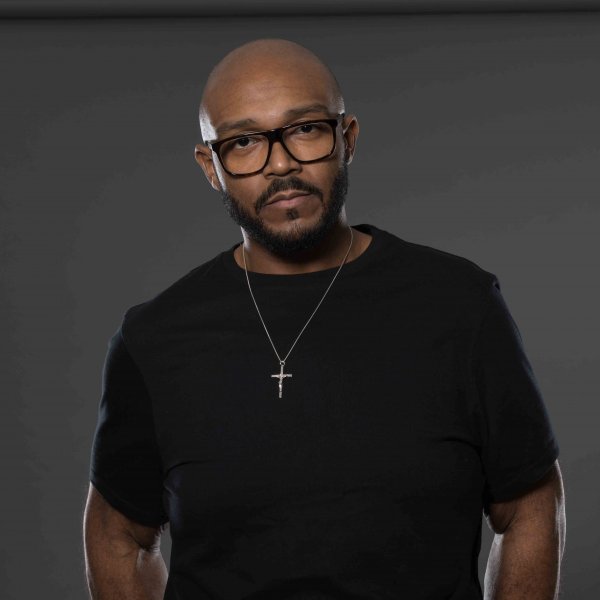 Artist
MISTAJAM
MistaJam has cemented himself as one of British music's most influential characters. A cornerstone, tastemaker and global track breaker in his career - which continues to move at an exponential rate - not only as a broadcaster and radio personality but also as a producer, DJ, songwriter and a trusted cultural trailblazer for all to follow. His pivotal status within the scene in unquestionable.
Testament to his skill and personality as a presenter, MistaJam's incredible 15 year stint at the BBC was hallmarked by transforming the specialist show 'Radio 1's Dance Anthems' to become the flagship show in the UK for breaking new dance music. His uplifting and personable delivery coupled by his unmatched music programming culminated in the show being the most listened to music radio show on demand across all stations at the corporation.
To date, MistaJam has managed to win an extraordinary 5 Radio Academy Awards - referred to as the OSCARS of the British Radio industry. This incredible feat was no doubt buoyed by his ability to not only create and harness multiple viral moments but also through his championing and launching the careers of some of the biggest household names in the industry. MistaJam's palate for sensing the musical mood of the nation also came to fruition by way of his Speakerbox record label, which boasts both UK Chart number 1 singles and albums on its catalogue.
Spearheading an entire wave of hits coupled with a technical ability honed since his teenage years has enabled MistaJam to become one of the must see DJ's across multiple generations. Spreading his vast party making knowledge one mix at a time, he has notched up appearances at some of the biggest Music festivals in Europe; supported legendary artists on their UK arena tours and also resided at some of the world's most renowned and legendary clubs. Equally at home in an arena as he is a sweaty basement, his DJ sets span eras and genres but always bring the #NRG!
Naturally the passion and creativity within MistaJam has spilt over, articulated by way of his own productions and writing. Using his #DanceNRG imprint as an output for releasing his uplifting, soulful, energy filled anthems, releases to date have amassed millions of streams. More of the same is to come, with MistaJam recently writing forthcoming music with Grammy award winning, platinum selling songwriters and industry legends alike.
Passionate about investing in the future of music and broadcasting, Jam is the current president of the Student Radio Awards and has completed multiple stints as a judge for a number of prestigious music industry awards ceremonies such as the Mercury Prize and the BRIT Awards. Equally passionate in his quest to help uplift others, he is an ambassador for the mental health charity CALM (Campaign Against Living Miserably) and is extremely vocal in his advocacy for mental health, equality and spiritual well-being.
MistaJam's music related journey has covered many chapters, from his first gig in the immortal settings of Manchester's Hacienda, through to headlining shows worldwide, hosting and headlining entire arena's at festivals, becoming the final word in taste making and breaking global hits as a broadcaster whilst winning multiple Radio Academy Gold awards and releasing his own records on his Dance NRG imprint. If there were a mould to be carved as the benchmark for careers in music, MistaJam's name would be firmly in conversation.

2023-01-27

2022-03-11

2021-12-17

2021-12-03

2021-11-05

2021-10-29

Good
Ben Rainey & Tom Brownlow Extended Remix

(4:00)
2021-10-22

2021-10-15

2021-09-10