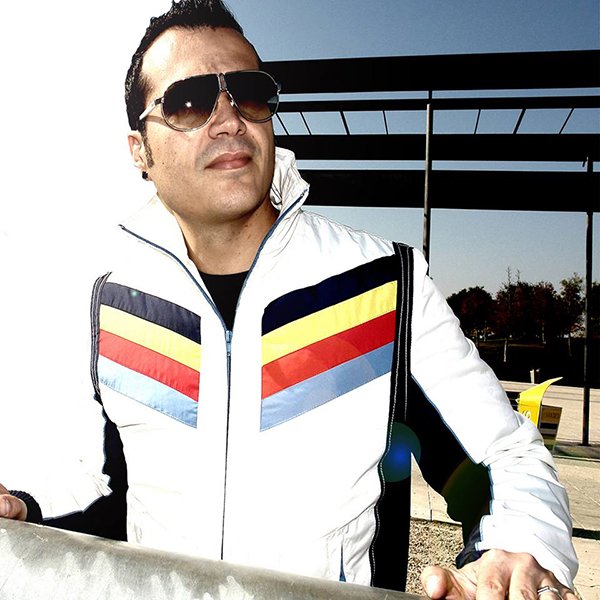 Artist
KAKO MARTINEZ
Musical producer and professional DJ born in Barcelona (Spain) with extensive experience in the advanced music scene.
Lover and ambassador of music with quality. Runner-up of Catalunya DMC 1987 and one of the first Spanish megamixers to carry out productions at an international level.
His musical knowledge is very extensive and diverse (Deep House, Soulful, Nu-Jazz, Electronic ...).
His performances by the most attractive clubs of the Spanish and European geography at the beginning of the year 2000 catapult him towards the highest as a respected professional and connoisseur of diverse emerging musical cultures.
He has collaborated with renowned Dj's, music producers and international record labels.
He currently runs his own ON WORK record label

Productor musical y Dj profesional nacido en Barcelona (España) con amplia experiencia en la escena musical de vanguardia.
Amante y embajador de la música con calidad. Subcampeón de Catalunya DMC 1987 y uno de los primeros megamixers españoles en realizar producciones a nivel internacional.
Sus conocimientos musicales son muy extensos y diversos (Deep House, Soulful, Nu-Jazz, Electrónica...).
Sus actuaciones por los clubes más atrayentes de la geografía española y europea a principios del año 2000 lo catapultan hacia lo más alto como respetado profesional y conocedor de diversas culturas musicales emergentes.
Ha colaborado con reconocidos Dj's, productores musicales y sellos discográficos internacionales.
Actualmente dirige su propio sello discográfico ON WORK.

2022-12-02

2022-12-02

2022-12-02

Ska!
Kako Martinez Jackin Mix

(7:11)
2022-12-02

2022-12-02

2022-12-02

2022-12-02

2022-12-02

2022-12-02

2022-12-02