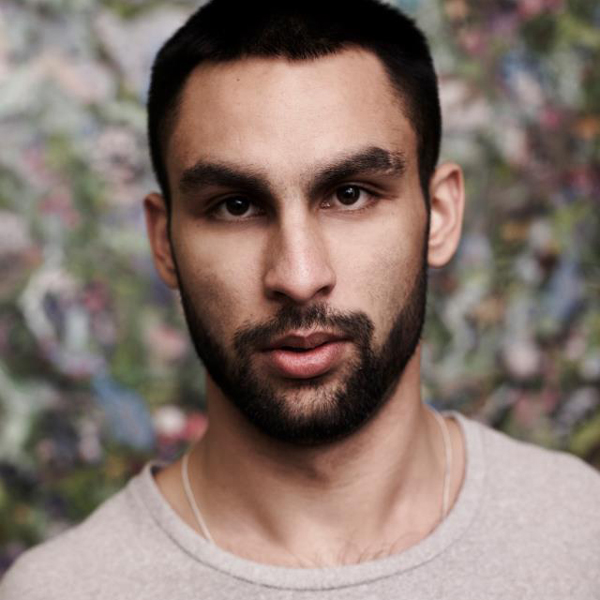 Artist
SUBB-AN
Subb-an's rapid rise to prominence as a DJ, producer and one of the most exiting new British live acts of recent years is testament to his hard work, natural talent and wholehearted commitment to electronic music. Named as DJ Magazines 'Best Breakthrough DJ' in their 2011 end of year awards, Subb-an's prodigious studio talents have seen him release on Crosstown Rebels, Spectral, Saved and My Favourite Robot and deliver much lauded remixes of Jamie Woon, Lana Del Ray, Noir & Haze and Hollis P Monroe over recent months. Outside of the studio he is a regular feature at clubs and festivals all over the world including fabric (London), Watergate (Berlin), Warehouse Project (Manchester), Movement (Detroit), D'Edge (Sao Paolo), The Electric Pickle (Miami), Just Jack (Bristol), The Harry Klein (Munich), BPM (Mexico), Space (Ibiza), Hot Natured at Sonar (Barcelona), The Garden Festival (Croatia), and Basics (Leeds).

This success hasn't been earned overnight. At just 24 years old, Ashique 'Subb-an' Subhan has done much more in his career in dance music than many artists twice his age. He first started DJing when he was just fourteen years old and enrolled on a digital music production course at the age of sixteen. Since then he hasn't looked back, graduating with a top degree in sound design from Birmingham City Uni in 2009. While most students spend their time at university getting drunk and decorating statues with traffic cones, Subb-an, along with best friends Adam Shelton and Lee McDonald, founded Below, one of the UK's most cherished underground clubbing institutions. Drawing inspiration from summers spent at DC10 in Ibiza, Below threw its first party in the back room of the Rainbow pub in Digbeth, Birmingham back in 2005. Since then it's gone from strength to strength, becoming an overnight success story, so much so that Adam and Lee ended up buying the pub soon after. Over the last six years it's seen the likes of Sven Vath, Loco Dice, Jamie Jones, Seth Troxler and Mathias Tanzmann headlining sold out parties that continue to draw crowds of clued-clubbers from all over the UK. During this time the main constant at Below has been Subb-an, the club's star resident who quickly became a local hero, never ceasing to impress with his innovative DJing skills and occasional live sets made up of a mixture of his own productions and re-edits of his favourite tracks from other artists.

The 2008 release of his debut track 'Italia' on Matt Tolfrey's Leftroom records, earned widespread praise from Mixmag, DJ Mag and IDJ and quickly gained support from some of figureheads of the industry, including Laurent Garnier, Richie Hawtin, Sasha, Paul Woolford and Luciano to name but a few. Four years later, Subb-an's discography reads like a 'Who's Who' of underground house and techno's biggest labels with his forthcoming releases on Crosstown Rebels, Spectral and Ellum backed up by past hits on Jamie Jones' Hot Creations, Saved, Silver Network, Mothership, Leftroom, BPitch Control, 2020 Vision, Trapez Ltd, Immigrant Records and Noir Music. As a result of his highly praised production output Subb-an was named the third most charted artist of 2011 on Resident Advisor.

In 2009, Subb-an and Adam Shelton set up their own 'One Records' label as a platform for their own productions alongside tracks from other respected artists. Now with over ten releases in the bank, the One Records brand continues to grow with the pair throwing label parties at some of the world's best-loved venues. In addition Ash and Adam 'SAS' (Subb-an and Shelton) re-edit side project has generated a stream of updated reworkings of lost classics that have found their way into DJ charts across the full spectrum of dance music.

2023-12-01

2023-05-17

2022-10-21

2022-10-21

Resku
Subb-an Remix

(5:57)
2022-09-30

2022-08-19

2022-07-22

2022-07-22

2022-07-22