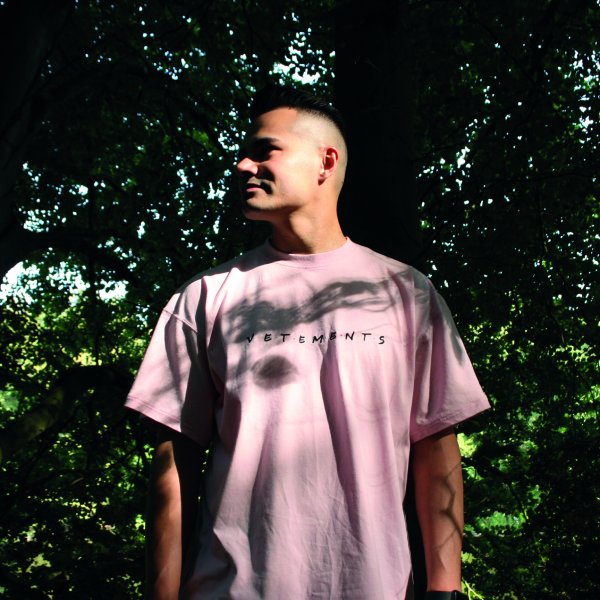 Artist
SOULROOTS
Randy Matahelumual, as Soulroots is called in his daily life, was born and raised in the Netherlands. However, he has roots in the Moluccas and instead of being called a halfblood he prefers to be called a double blood. The indigenous roots of his forefathers are embedded in his soul which led to a passion for music.

Soulroots feels obliged to break walls and build bridges when it comes to music. Since he discovered house from (South) African soil, he immediately felt a deep connection and urge to serve as an ambassador for the sound and give it his own personal touch. Fusing styles and mixing influences, Soulroots combines the uplifting and melodic elements of deep & soul with the raw intensity of afro and the progressiveness of house to create a sound that's unique to his own.

Soulroots has been burning a lot of studio hours and released his first album on Madorasindahouse in 2021. The album is a one-to-one reflection of his vision of African influenced house and is full of collaborations with vocalists that inspired him along his journey. To mention a few names: Zakes Bantwini, Jackie Queens, Toshi, Idd Aziz, Soul Star and Lizwi. another download site has named his last track 'Sala Papa Ye' as one of the Afro Essentials of 2022.

Besides playing and producing Soulroots also puts his efforts into creating his own music nights by the name of LIBERATION, this greatly attended concept has already made a huge impact on Dutch soil and is classified as a need-to-watch event for House with African influences enthusiasts. Recurring acts include the world's best artists e.g. South African stars Black Coffee, Culoe de Song, Mi Casa, Black Motion, British Neo Soul founder Omar, Boddhi Satva, French celebrated Manoo, the legendary Osunlade, and the list goes on and on.

In the years that went by Soulroots highlights his dj-career of performances with Mysteryland, Liberation, Rise in the Watergate (Berlin), Ancestral at Djoon (Paris), Hekaya at Spacemonki (Zurich), May Celebration at Durban (South Africa), House of Afrika (Dubai), The Djoon Experience, ADE and more.

Soulroots is dedicated to make a difference in the music scene and is just getting started. Attend a performance and you will understand what the buzz is about.

2023-04-21

2022-06-03

2021-08-13

2021-08-13

2021-08-13

2021-08-13

2021-08-13

2021-08-13

2021-08-13