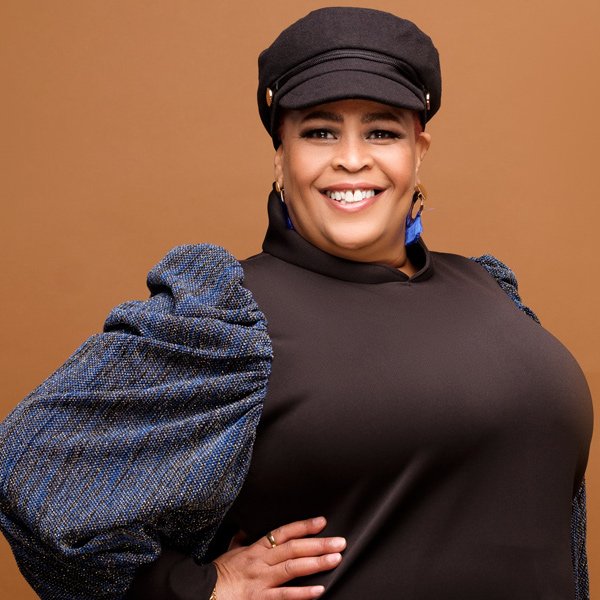 Artist
LADY ALMA
Despite the impacts of the global pandemic in 2020, LADY ALMA refused to dim her shine. She released a new track "Breathe" produced by South Africa's own DJ Miza featuring Christopher Michael Stevens, along with a remix of Sol Brown feat. Lady Alma #1 hit-single on Traxsource "Your Time to Shine" (Wipe The Needle Remix) produced by Lee Gomez. She also pioneered a virtual concert series with guests Vertical Current at World Cafe Live that brought music and life to many in a year that lacked live performances. LADY ALMA also recorded "Livin' for the Groove" & "Hallelujah" Produced by DJ Marley Marl, which hit radio and streaming waves nationally and internationally.

International singer and songwriter LADY ALMA is bringing her soaring, searing vocals back to eager audiences who desire her incomparable funk-house-soul stylings. From her dynamic live shows that left critics and fans alike breathless across the globe for two decades, to the recent revival of her hit single produced by The Rainmakers entitled "Let It Fall", LADY ALMA continues to be a widely praised source of true sonic satisfaction since her introduction.

Born in San Diego and raised in Philadelphia, LADY ALMA began her entry into the house music scene recording club anthems helmed by the likes of super-producers Yukihiro Fukutomi, Masters at Work, Fanatix, 4Hero, and fellow Philly mainstay King Britt – where she was featured on his legendary album When the Funk Hits the Fan. She has worked with Mark de Clive-Lowe – fan-favorite songs include "Keep It Movin", "Believe", "Hold Your Head Up", and their infectious 2010 cover of Michael Jackson's "I Can't Help It." In 2014, she released her single "It's House Music", produced by Osunlade, on Yoruba Records (considered a fan-favorite worldwide). In 2017, her single "Peace You'll Find" was released on Reelsoul Musik, produced by Will "Reelsoul" Rodriguez.

Her track "Let It Fall" made a resurgence in 2018 when the song went viral via Facebook with over 30 million views (video of a fan seen dancing and lip-syncing to the song in Pietermaritzburg, KwaZulu-Natal South Africa). Not long after, another video of legendary choreographer Toni Basil dancing to "It's House Music" went viral with over 5 million views on Twitter and was also seen on Inside Edition. The demand for LADY ALMA's infectious groove went off the charts. Her single "Glory & Honor" (produced by Darryl James) was released in March 2018 and quickly followed by "A Time And A Place" with producer DJ Ralf GUM, released in June 2018 on GOGO Music. Also, in the same year, LADY ALMA was recognized by Traxsource as "Best of 2018" including: "2 Top 10s", "16 Top 100 spins" and "60 features in DJ Top 10 Charts", to name a few.

The following year, LADY ALMA released her highly anticipated anthology album entitled Twilight (June 28th, 2019), with longtime collaborator Mark de Clive-Lowe, via Mashibeats. LADY ALMA's powerhouse vocals were also featured on a number of tracks including Low Steppa's "Make You Move", which reached #1 on Traxsource; Dego's (2000Black) third album "Too Much", on the song entitled: "Just Leave It"; Valvin V. Roane's "Just Call"; and the revered and anthemic "Let It Fall" remix with legend DJ Spinna ("Let It Fall" Galactic Soul Remix), was released on Moulton Music in Fall 2019. The year concluded on a high note, as Lady Alma performed at the 29th annual Chosen Few Picnic & House Music Festival in Chicago on July 6th, 2019.

Recently, LADY ALMA was recognized as one of the contributors in music by the City of Philadelphia Resolution in naming June "African American Music Appreciation Month". This recognition is a follow-up to her being honored with a Proclamation by the City of Philadelphia in 2018.

2023-02-10

2023-02-10

2023-02-10

2023-01-06
2022-03-25
2022-03-25
2022-03-25

2021-03-19

2020-12-21

2020-08-17