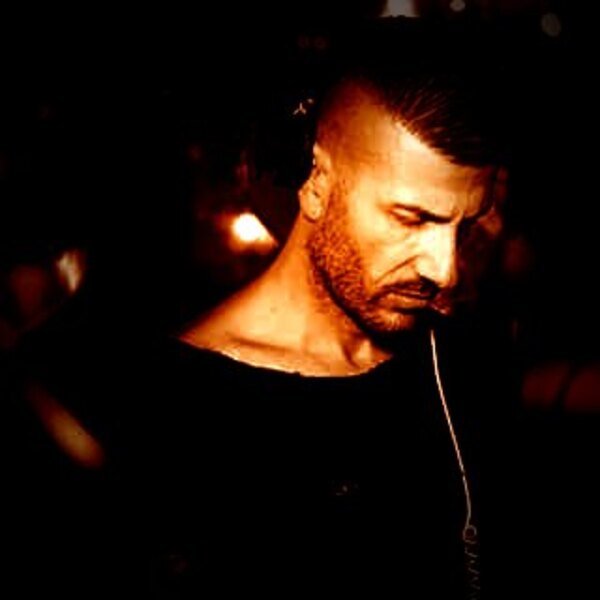 Artist
TONY DELEDDA
BIOGRAPHY:DJ TONY DELEDDA :: He began his first experiences as a DJ in 1990, since then his
style, his technique and his notoriety have constantly increased until today.His unmistakable style always
accompanied by lively percussion, has led him to play also in Switzerland, London. resident of the
'DOCSHOW' of bologna since 2004 www.dok.bo.it/tonyd

Lover of the most sophisticated Deep house and influenced by old school sounds, it transmits to the public, even the most attentive, always new emotions producing an exclusive and personal sound. produces for the ,TONY RECORDS,SOULSTAR RECORDS,LITTLE ANGEL RECORDS,SOULSTICE MUSIC,PURE BEATS RECORDS,MAZOOM LAB RECORDS,DESU RECORDS,VEKSLER RECORDS,REBEL RECORDS,MAMALUCA RECORDS , KATTIVO RECORDS,BARREL HOUSE RECORDINGS,PLASTIK PEOPLE RECORDINGS,PARTY PIZZA MUSIC, DREAM FACTORY MUSIC,SONAMBULOS MUZIC,SINS RERCORDS.MOISS MUSIC,SHAMKARA RECORDS,CROOKS&VILLAINS RECORDS,LISTENERS ROOM RECORDS,PINA COLADA RECORDS,SOUL ROOM RECORDS,MEACULPA RECORDS,ALBUM ONLY RECORDS ,ASTROLIFE RECORDS,MANUSCRIPT RECORDS,GENTS & DANDY'S RECORDS,BARKING MAD MUSIC,ALBUM ONLY, MAJOR UNDERGROUND,DELVE DEEPER RECORDSINGS,GROOVY RIDDIM and for the "EIGHTBALL RECORDS"

CLUB WHERE HE WORKED:
EMILIA ROMAGNA: LIZ Ex ECHOES - MISANO ADRIATICO, COCORICO (TITILLA) - RICCIONE
PETER PAN (BB) - RICCIONE ALTAVISTA - MIRAMARE CELOPHANE - RIMINI: ECU - RIMINI
CLASSIC CLUB - RICCIONE PASCIA '- RICCIONE MOXIE - RICCIONE DIABOLIK'A after hours,
DOCSHOW BOLOGNA, GATTO E LA VOLPE FERRARA, EMBASY RIMINI, YANKEE'S MIRAMARE
after hours, BIRDLAND FERRARA, VILLA DELLE ROSE RICCIONE, MARABU '/ SYNCOPATE
REGGIO EMILIA.- GHEODROME RIMINI-- ELIZABETH COFFEE' - CATTOLICA, COFFEE,
CATHOLICA'RICCIONE .TIRAMISU' RICCIONE. GREEN BAR RICCIONE, ISTINTO RIMINI--
CAMPANIA TINA'S BAR NAPLES. HISTORY CASERTA, DEFENDIU NAPOLI, METROPOLIS NAPOLI,
THE CASTLE NAPOLI, GHOST NAPOLI, PIAZZA DI SPAGNA NAPLES-- REPUBLIC OF SAN MARINO
SYMBOL DOMAGNANO (RSM), UNITED KINGDOM LONDON BABLOU-- MARCHE ACAPULCO
ANCONA, MIU MIU-MIGAM , WHITE CLUB FALCONARA, PARTY IN THE WOOD PESARO URBINO,
PATRIC CLUB CIVITANOVA MARCHE, VIRGOLA ZERO 1 CIVITANOVA MARCHE, BLUE CAT
CIVITANOVA MARCHE, BUENA VISTA "MACERATA", 071 SENIGALLIA, COCONERO MUSTACERO,
CUBE DE LA CUBE , Y2K CLUB, CIVITANOVA MARHE, JOLLY CLUBCIVITANOVA MARCHE, VILLA
FERMANA MACERATA, VILLA BONACCORSI MACERATA, PAPEROMENTA CIVITANOVA MARCHE,
MIU JADORE MAROTTA-ETHO CLUB ANCONA OASI MAROTTA, CHALET ANAJA DE PODA,
JALETO DE PAY , ARPAX PADUA, STATION PADUA, LATIUM: MAXIM LATINA, WHITE BAR LATINA,
LOMBARDY: DNA after hours DESENZANO, JESUS DESENZANO, PIEDMONT: LOFT TORINO,
TROCADERO DOMODOSSOLA, AUSTRIA: "L" ABIRINT ZURIGO "- CALABRIA" TUCH CLUB
"CROTONE- HIPE CLUB CROTONE- MOLISE: EMPIRE FIELD LOWER- ABRUZZO: PARTY ON THE
BEACH PISA PEOS CLUB, FAXING CLUB PALERMO ICE CLUB CATANIA- TUSCANY: THE CLUB
CLOCK, FLORENCE-BLASSED CLUB.

2023-12-04

2023-12-01

2023-12-01

2023-11-24