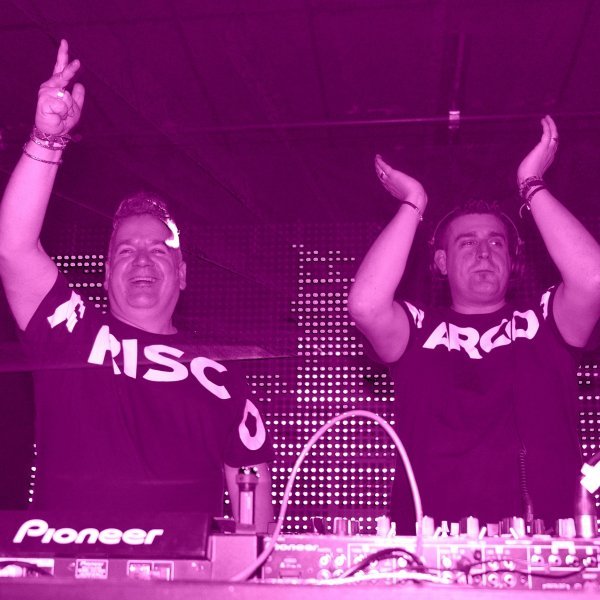 Artist
DJ FRISCO
Frisco Taibo started his professional career since 1986, this year begun to play as dj into many clubs, passed this year and specially from 1991 he arrives at the radio business.
As radio show dj he was during 11 complete years on 40 principales radio network (Spain), Frisco passed before through many well known Radio networks as M80 , Formula Hit & since 2003 he signed as Nova Hit (Spain) managing director and also "Hit Clubbin " (www.hitclubbin.com) dj, producer & show manager, this radio show is on air in more of 250 radio stations in 22 different countries
Frisco is also inside as guest star in several dj radios shows as for example Electroschock in Radio Marca.
Hit Clubbin has been included as four nominations awards on the DEEJAYMAGS 2007 & DEEJAYMAGS 2008 & DEEJAYMAGS 2009 and VICIOUS MUSIC AWARDS 2011 as Best Radio Show
So, this way only few things rest to do at the radio business, he interviewed a lot of artists (Obk, Antonio Orozco, Mikel Erentxun, Bunbury, Luis Fonsi, Coti, M Clan……,shortly resuming, a never ending artist list.
Frisco as a host, he conducted many concerts in A Coruña (Spain)., two of them as Zona 40 2003 with more than 50.000 people & Zona 40 2002, this last one with a lot of unforgettable moments with more than…100.000 people!!!
On TV business world he introduced his talent conducted & presented on Localia TV Galicia (Spain) during 3 years "Local de Noche"
He was the Technics Spain 06/08 Official Dj, in 2015 is "Official dj PLAYBOY TOUR" and actuallly he is too performing as dj exporting his"Hit Clubbin" sound into the best spanish & international clubs around the countries he plays… Switzerland, Spain, Portugal,Austria, Russia, Ukraine,Mexico, France ,Romania , Indonesia…
he is the Yellow House Management owner and of the label Tullido Records too.
Dj Frisco had received four NOMINATIONS to VICIOUS MUSIC AWARDS as:
• Best House Dj
• Best Producer
• Best Radio Show (Hit Clubbin´)
• Best Label (Tullido Records)
Hard work, professionality, success & good taste are the identity signs of DJ Frisco…Don's Miss him!!!

2022-12-09

2022-12-09

2022-09-19

2022-09-19

2022-09-09

2022-08-26
2022-08-19

2022-08-05

2022-08-05