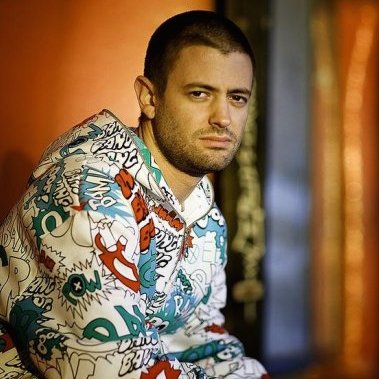 Artist
SEBASTIEN LEGER
Sebastien Leger has been one of the most unique and captivating producers the techno scene has brought forward over the past decade. His steadily rising career is proof of where hard graft, dedication, passion, consistency and originality can take a producer to. His prolific work rate belies the thought and effort that he pours into each production, setting him out as the antithesis to lazy contemporaries who churn out unimaginative production line formulas.

Cutting his teeth as a DJ in his native France in the '90s as the 'French touch' movement exploded, he found inspiration from fellow countrymen like Daft Punk and Laurent Garnier, and released his first record in 1999 on Black Jack. A steady stream of releases saw him crop up on ever more prominent labels such as Defected, Ovum, Intec, his filter house-inspired, funk-fuelled sound slowly edging towards quirkier techno stylings. A period of intense creativity and productivity in the mid-Noughties saw his name break through into the upper echelons of electronic music, each week seemingly yielding a stunning new track in a different style. While his techno style developed, he also released electro bangers, sensual vocal records, peak-time house romps and melody heavy epics that combined his rolling grooves with almost progressive sensibilities. No other producer could match him for versatility and consistency.

Following the inception of his hugely successful Mistakes Music in 2007, he began to refine and develop his signature sound further. He honed in on an infectious style of techno that took some of the intricacy and groove of the European minimal sound, fattened it up to big room proportions and blended it with his inimitable skill of crafting infectious riffs and hooks. His knack of crafting unusual sounds and mind-bending effects trickery highlight his obsessive studio geekery and prowess, his tracks devoid of the usual patches and samples that litter the vast majority of homogenous tracks out there. There's usually at least one point in each of this tracks that makes even the most seasoned producer wonder "what the f**k is that sound and how did he make it?"

2023-05-05

2022-12-23

2022-11-04

2022-11-04

2021-01-04

2020-12-25

Toriton
Sebastien Leger Remix

(8:48)
2020-12-21

Naive
Original Mix

(8:28)
2020-10-16

2020-07-31
Naive
Original Mix

(8:28)
2020-05-29