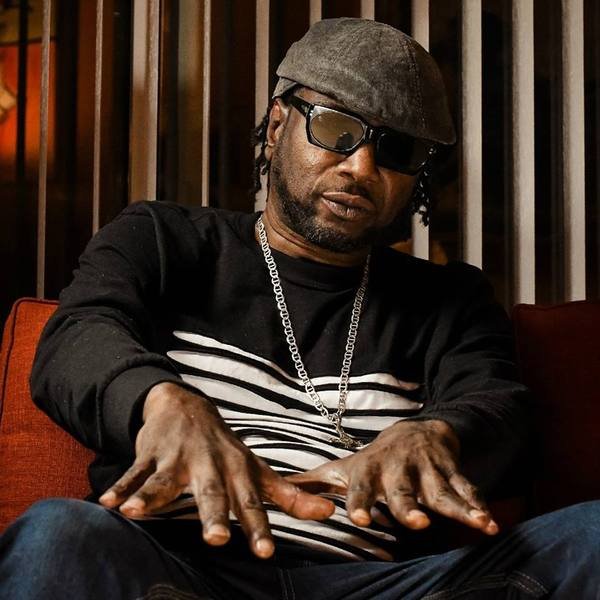 Artist
JERRY C. KING
Billboard Charting, Grammy Nominated producer/musician/label exec

1986 brought the wave of house music in Chicago to the forefront of the world's view,
spawning world acclaim to the legendary city, and producing countless musical talents that
could
Sample tracks and remake them with a classic "Four to the Floor" beat. It also gave rise to the
actual "Musician" in the world of house music, and one of the musical hybrid's known as....
JERRY C. KING

Brought into music in 1988 by one of the greatest producers in music Marshall Jefferson and
Chauncey Alexander...along with Wayne Bell, Sherman Burkes, and frequent visitor Mike Dunn
on 63rd and Artesian in Chicago. He was cultivated with the greats.
The first songs on this journey was a group called "Musical Expression" founded by
Marshall Jefferson and Roy Davis Junior. There 2nd recording was a song musically written by
Jerry C. King called "The Way I Feel" written in 88' and released in 89' and rereleased in 93'.
This song incorporated virtual drums, but actual instruments as well. It was scored by the
Legendary Orbert Davis, leader of the Chicago Jazz Philharmonic with live strings.
The Way I Feel (Original)
Also remixed by Rick Lenoir and Gary Wallace respectively
The Way I Feel (house of jazz)
Also during this time, Jerry landed music on Strictly Rhythm via DJ Pierre.
Called "Try" licensed from OtherSide Records.

JERRY C. KING
After these successes, Jerry went on to work with a number of stars
Worked with or for
Pink
Whitney Houston
Deborah Cox
Marshall Jefferson
Curtis Mcclain
Sterling Void
Mike Dunn
Dru Hill
Harry Dennis
Kim Jay
Albertina Walker
Faith Howard
Sheree Hicks
Steve Miggedy Maestro
Janet Jackson
Vince Lawrence
Club Nouveaux
The Whispers
Jerry Butler
The Staple Singers
Gus Lacy
Stacy Kidd
Matthew Yates
Mac Da Knife
T.L Barrett
Joe Smooth
Sterling Void
Vicky Martin
Johnny P
Bump J
Faith Evans
Bobby Jones
Jobie Thomas feat. The Enchantments
Victor Romeo a.k.a. Parris Mitchell
Jay King
and more..............
JERRY C. KING
​Highlights
2009​-Rerecording of "The House Music Anthem" Marshall Jefferson/Curtis Mcclain/
Frankie Knuckles.
Jerry is playing keys and also has his own mix on the largest indy dance label "Ultra
Records/Sony"
Move Your Body (Ultra/Sony)
2012​-The launch of Kingdom Digital Music Group
Consisting of 27 record labels including "Indie Art Music" run by the legendary Joe
Smooth and MMP Records run by Steve Miggedy Maestro as well as Tri-m Ent. run by
Dana Divine WGCI Chicago.
2014​- Bobby Jones feat Faith Evans- "Rejoice"
The "Gifted Souls Mix" produced by Joe Smooth and Jerry C. King went number 5 on
the Gospel Albums chart in Billboard.
2015​- Chicago House Party/ Chicago House Legacy Band
Funded by the City of Chicago and founded by David Chavez of the Chicago Cultural
Center. Each year Jerry puts on a show at the largest downtown Chicago house music
party in history to date on Memorial Day Weekend. This was also cofounded with Joe
Smooth, Steve Miggedy Maestro, and Craig Loftis. Bringing you classics as well as
creating a much needed platform for new artists.
Chicago House Party
2016​- Ministry of Sound
Gospel Great Faith Howard, protege' of the late great Albertina Walker has a song "One
Day At A Time", produced by Jerry C. King and Joe Smooth which was licensed by
Ministry via Hed Kandi. The 3 disc set is awaiting gold confirmation and is available at
Best Buy and Target U.S. and many, many other retailers.
Faith Howard "One Day At A Time"

2023-01-13

He Loves Me
Jerry C. King's C.H.L.P. Fire Vocal Drum Mix

(6:37)
2023-01-13

2023-01-13

All I Do
Jerry C. King'S C.H.L.P. Mix

(8:57)
2023-01-13

2023-01-13

All I Do
Jerry C. King'S C.H.L.P. Mental Mix

(8:57)
2023-01-13

2023-01-13

2023-01-13

2023-01-13

2023-01-13