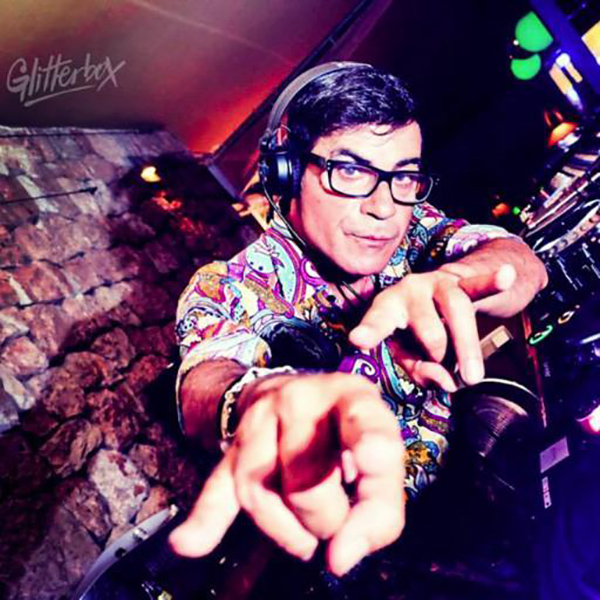 Artist
DJ PIPPI
Born in Italy as Giuseppe Nuzzo, Dj Pippi started singing at the age of 7, he already knew he had something to do with music. In the early 70s he was the lead singer in his little band and played in many concerts at school, but unfortunately he couldn't sing...

I always kept an unwavering curiosity and a deep passion for music. As a result I built up a successful DJ life and a producer career that has spanned nearly more then three decades giving me a precise and in-depth knowledge of a wide range of music coupled with a unique and instinctive skill of how to share it with others.

Building on a professional career I cultivated good relationships collaborating with many dj's & producer of yesterday & today, especially with big artists like Mike Oldfield on the album 'Millennium Bells', Friedrich Gulda, B-Tribe, Sacred Spirit among others. I'm very proud to have been able to represent the Balearic Sound world wide for so many years.

I'm half brain of the original version of 'I Luv U Baby' that have been the biggest dance anthem of the 90's generation that tops charts worldwide and reaches Nº 2 on the UK Pop Dance Charts.

I proudly launches my first own album 'Bocadillos Variados', a journey through Ibiza Balearic beautiful musical heritage deeply and strongly influenced by Black Music, African and Middle East sound culture.
The album was made in collaboration with musicians and producers to fullfil my dream of offering the audience a more faithful recreation of the true Mediterranean Sounds. Among others, Tuccinelli, Kenneth Bager (MFD), J.L., Victor Martin, Cesar De Melero, Poul Powell & Tracy, Ian McDonald, Barbara Tucker & many others who have captured the true spirit of Ibiza marvelous island.

I share love for vintage analogue sounds and sexy electronic, with a quirky style that fuses pre-House 80's electronica with contemporary Downtempo House Grooves.
2022-09-16
2022-09-16

2022-08-02

2022-07-22

2022-07-22

2022-06-24

2022-06-24

2022-06-24

2022-06-24

2022-05-27