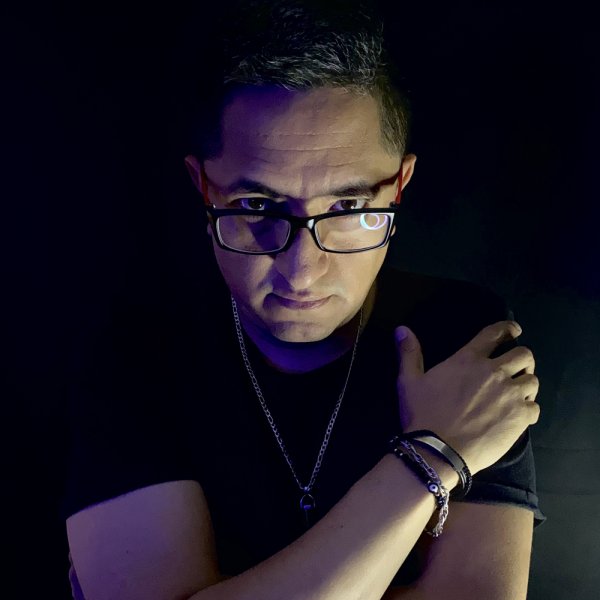 Artist
JOY MARQUEZ
One of the most important figures of the Mexican electronic scene, being a reference of his country which has been built over 29 years of experience, reaping achievements within the most renowned and important electronic clubs of the Mexican national scene, combining their sounds always percussive and digestible within their dj sets as well as in their productions that have been part of major labels since their inception such as: Stereo Productions, Nervous Records, Rpo Records, 76 Recordings and Futura Groove Records, to mention just a few.
Being thus an artist and producer recognized for his work, which goes hand in hand with simplicity, humility and respect that he should always have for his work as well as for his followers. This has been part of staying in the taste of the people for so many years and showing the musical quality that a dj must have both on stage and below it, making his music played by great artists on the world scene, as well. It has been presented in countries on 4 continents; South America: Venezuela (Higuerote, Caracas and Maturin), Brazil (Sao Paulo), Argentina (Buenos Aires), Colombia (Bogotá, Medellín, Bucaramanga, Pereira, Villavicencio), Europe: Portugal (Lisbon, Castelo Blanco and Azores Islands) Middle East : Kuwait ; Africa: Tunisia (Tunisia).
Always giving 1000% in each of his sets, combining musical trends and sounds from other countries in the style of the Mexican DJ and thus always being at the forefront of music and not being a fashionable DJ of the moment, which makes each day be a different experience in all its presentations, as well as in its productions. Always carrying high the name of Mexico.
Rompelo
Joy Marquez & Zeuqram Remix

(6:49)
2023-10-09

2023-09-25

2023-09-22

2023-09-18

Brunch
Joy Marquez Tech Remix

(6:46)
2023-09-11
2023-09-08

2023-09-07

2023-09-04