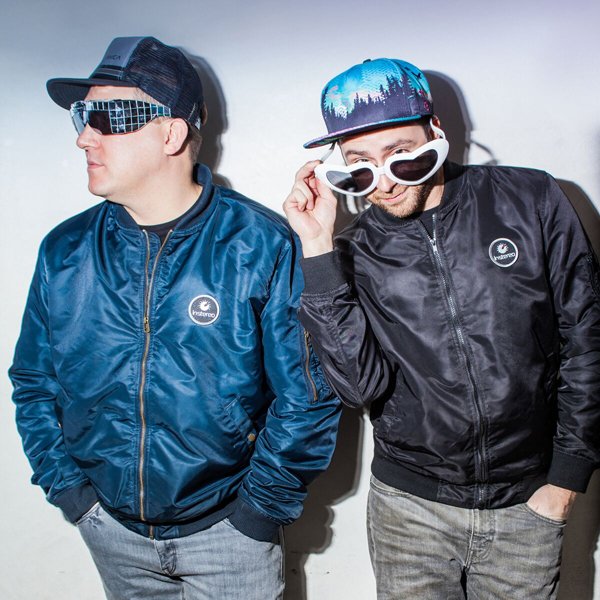 Artist
FLEETWOOD SMACK
Captivated by house & breaks and the mid 90's east coast rave culture it spawned, Adam and Niles have been fixed on Electronic Music ever since. Though he started by playing jungle and DnB, by the height of the Rave scene in 1999, Adam was moving the dancefloor with a blend of deep and funky house. 2000 miles to the north, Niles was enthralled by house and breaks played at the legendary Fever and Buzz parties of DC and Baltimore. After promoting a few of his own events, he worked with Clockwork Productions to produce the Origin events that brought such talent as Hipp-E, Roy Davis Jr., Angel Alanis, Doc Martin, Boo Williams, Bad Boy
Bill, and Dieselboy to Baltimore.

After meeting in Los Angeles and comparing collections, Adam and Niles immediately formed a camaraderie. With tastes so perfectly matched playing together was a natural evolution. In their first public performance atop the Charlie The Unicorn art car at Burning Man 2011, they dropped a blend of funky, dirty, and electro house & breaks that slayed the dance floor. Immediately after returning their rented Fleetwood RV they took on the name Fleetwood Smack and in the year to follow have shared the stage with such talent as Donald Glaude, Richie Hawtin, Mike Balance, TJR, White Noize, and DJ Dan. With a 22 year old music collection with thousands of quality tracks, and a collective 30+ years of house, breaks, and techno knowledge between them, Fleetwood Smack has what it takes to curate a sound that keeps the dance floor jumping.

2022-05-13

2022-04-22
2022-03-18
2022-03-18

2021-10-22

2021-06-11

2020-06-15

2019-09-06

2019-07-05

2019-05-24