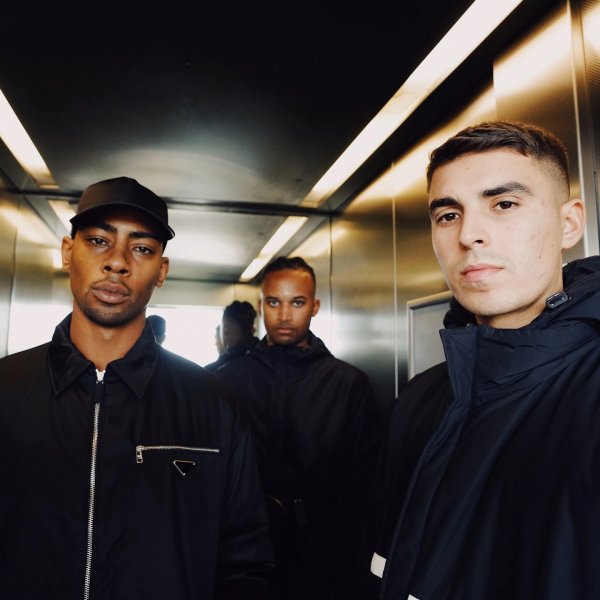 Artist
MASON COLLECTIVE
Headed by Blair Suarez, Adam Myles and Omar Guedar, Mason Collective are the dynamic trio rising through the underground music scene with their signature high energy grooves and explosive DJ sets.

A breakthrough 2018 saw them play at some of the UK's best venues and festivals including Creamfields, Parklife, WHP, Canal Mills and Studio 338. The Collective also made their European debut in Ibiza, Sonar and Hideout festival.

MVSON events, each with a unique theme and dress code have rapidly grown to become one of the most renowned underground parties in Manchester. With a loyal following the brand is now expanding across the UK and hosting various takeovers and festival stages. Fashion is a focal concept among The Mason Collective and their creative vision and distinct style has led to national campaigns and collaborations with Adidas, Footasylum and Gramm.

With their first solo EP 'Whippin' [Wow! Recordings] hitting #1 (on another music site), Mason Collective's prominence in the charts was upheld throughout the year with releases on labels including HotTrax, Blackflag, Roush and Solid Grooves. The Collective also released highly acclaimed remixes of Bipolar Sunshine's 'Major Love' and MK's 'Back and Forth'.

In 2019 Mason Collective announced announced the launch of their independent label- Whippin. Expanding the MVSON party ethic, Mason Collective will deliver innovative and cutting-edge music on their new imprint. Combining international artists with home-grown talent, the Manchester based trio are taking their signature sound to the world stage.

2023-03-17

2023-03-17

Goofy
Original Mix

(7:22)
2023-01-13
2022-12-30

2022-09-23

2022-09-23

2022-05-16

2022-02-11

2022-02-11

2022-02-07