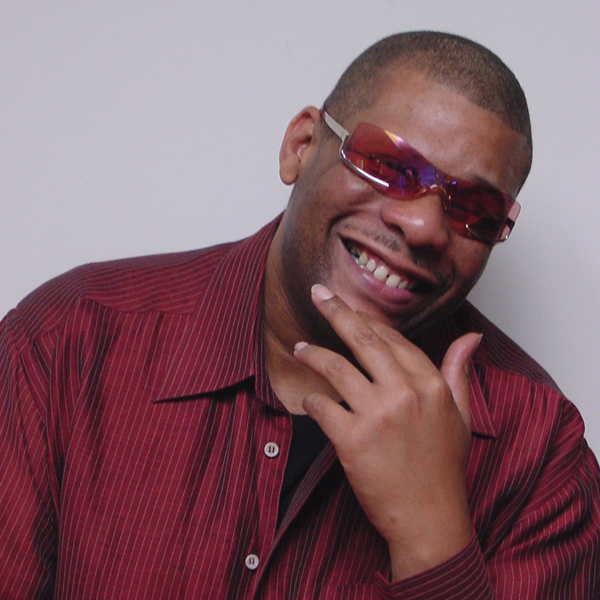 Artist
TEDDY DOUGLAS
What does Micheal Jackson, Lenny Kravitz, Crystal Waters, Erykah Badu, Martha Wash and Ultra Nate' all have in common? All of them have been produced by Teddy Douglas .The Baltimore native DJ/producer began his DJ career professionally in 1983 at the hottest clubs in Baltimore D.C. area till present.

While still traveling around the globe in DJ booths from famed Yellow in Japan to Ministry of Sound Teddy Douglas continue to wow his audiences at the legendary club Paradox in Baltimore.

The long running Salvation party is 14 years strong. Recently he teamed up with long time collaborators DJ Spen and Karizma for the bi-annual party called Respekt at the Paradox.

Teddy Douglas is a key figure in the development of the Baltimore "House" Sound .In 1985 he met Jay Steinhour and Thommy Davis who later went on to form The Basement Boys production company.

The Basement Boys have produced countless dance classics like the 1991 Gold single "Gypsy Woman" (la da dee, la da da) which has been sampled to this day by everyone from R&B Gospel duo Mary Mary, Pitbull to T.I. in 2006.

In the mid 90's Teddy Douglas and Jay Steinhour opened Basement Boys Records .The label is responsible for club anthems from Teddy Douglas feat Francesso The Violin, Jasper St. Co. feat. Ann Nesby, Those Guys and countless others from Kenny Bobien, Taja Seville and more. In 2012 the label re-launched with Mudfoot Jones.

In 2006 Teddy Douglas started his own label ,Save your Soul records which produced Margaret Grace and the 2013 Teddy Douglas project feat. Maysa, Marcel, Natalie the Floacist and The P-Funk Horns.

2023-04-28

2023-03-24

2023-03-24

2023-02-24

2023-02-24

2023-02-24

2023-02-24

2022-12-23

2022-07-29

2022-07-29