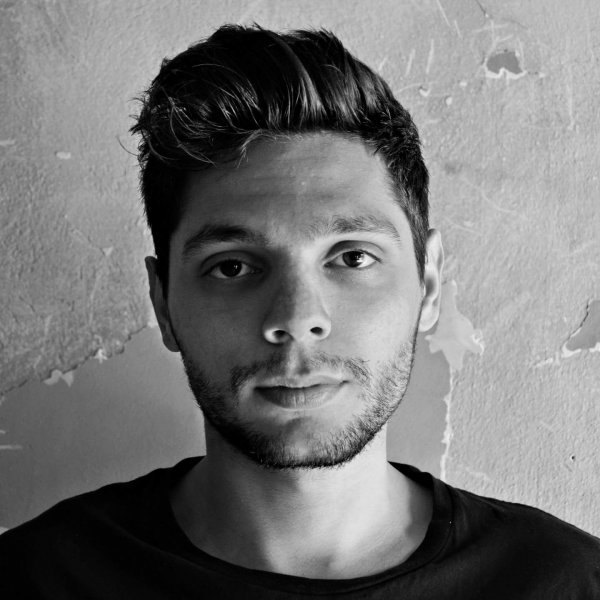 Artist
VASILIS
Vasilis was born and raised in Tripoli, Greece in 1996. His first contact with music was at the age of 8 when he started studying classical piano and got degree in music harmony. He then continued his studies in theory & harmony jazz and jazz piano. As he grew older he began to combine classical and electronic music together.

Vasilis has presented his music in important artistic venues and festivals such as Great Music

Hall of Greece, Technopolis of Athens, Theater 14, Steam Athens, Black Hole, 12th International festival of choirs and orchestras in Tuscany, Italy etc. He's got also collaborate with important artists from the field of dance, theater, cinema and large organizations and institutions such as the National Opera of Greece, Quo Vadis Dance Company, Concort Dance, Ministry of Culture of Greece, University of Leeds, BBC, Green Olive Films and many more.

He has also collaborated with many well-known Djs/Producers such as TheeSuka, Moish, Valexx, Edgar Mav, D – Compost, Manolaco and many more.

Vasilis has released original tracks in Madorasindahouse and Bayaka records and in 14th of October he is releasing his first Ep "It's All Gone" at the legendary afro house label MoBlack records.

He also has worked as a resident dj and musician at The Ritz Carlton Maldives and the Westin Maldives. Now he is the resident dj of the W Costa Navarino in Greece.

2022-10-14

2022-10-14

2022-10-14

2022-10-14

2022-07-08

2021-11-19