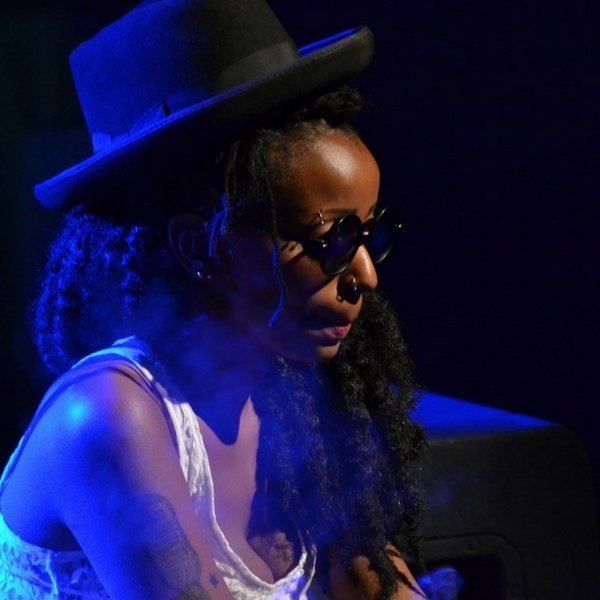 Artist
INAMI
Inami is a Artist/Singer/Songwriter/performer/instrumentalist/producer/vocal trainer based in Africa (Nairobi - Kenya). INAMI simply means the Inner me and stands for IN me African Music Inspired.
Internationally acclaimed as the first Lady of Equatorial House Music, Inami is a passionate and driven Kenyan musician who is slowly taking over and further strengthening its position, in the movement of house music in Nairobi to the world. Her first release was in February 2013 where she collaborated with Boneless (A Kenyan kamba House artist) on the song 'Supasta', produced by Saint Evo. The song was a Kamba tune based on the notion, that all people are born superstars and we can achieve that status, only if we believe in ourselves. Her smooth vocals and catchy hook in collaboration with Boneless' rapping drove the track and made it a hit. A follow up video to 'Supasta' was released thereafter. With the great reception locally and airplay from radio to TV stations, the track ushered Inami into the Kenyan music scene.
Mid 2013 saw the release of her first Equatorial House music Debut EP Album, under Celsius Degree Entertainment, titled Little Lost. The EP was inspired by the theme Love, peace and music and is made up of four songs which include: Little Lost, Constant Craving, Musiq Lingo and Peace. The Ep received great reviews and air play both locally and internationally, from Nairobi to Nigeria, DRC, Colombia, New Delhi, Australia and London.
She later that year dropped a single titled "Don't Look Back" - a soulful house track it's a jazzy feel, that talked about not letting the past define who we are instead focus on the purpose that we resolved to effect in our futures. 'Don't Look Back' is produced by Marcus Ezra, a drum & bass, house, electronic, progressive and retro music producer and artist of soul Bros Records.
In 2014 she was officially signed on to Celsius Degree Entertainment, being the first signed artist of the label. She then released a follow up to the Little lost Ep: Part 2, titled "Little Lost Re-incarnation" which was made up of seven songs and a stunning video of the single titled "constant craving" to her debut EP, Little Lost. The songs included: Little Lost(Acoustic mix) which she co-produced with Saint Evo The Myth, Whispers of Love, Became Mucho(House Version) , Constant Craving(Saint Evo's Lounge Mix), Little Lost(Brackish Remix), Music Lingo (Reprise mix) and Jole.
Mid 2014, the hit track 'supasta's official remix by Saint Evo was released.
In 2015, Inami released an EP titled "Burn Hard" which comprised of the original mix by Saint Evo The Myth and a remix by Melo Mokoena, a producer and artist of Soul Candi Records. The EP was inspired by the theme 'Love gone sour'
In 2016, the single "constant Craving was remixed by The Exchange Project, an initiative made up of producers from Angola, Sierra Leone and Kenya aimed at bridging borders with sound.
Inami also feature in a song titled, "Mapenzi" on Saint Evo The Myth's 'Early Years EP.
In April 2016 she featured on Saint Evo's EP "The Vika Vu EP" that consists of two tracks, namely, "Vika Vu" & "On My Way Home", featuring the sultry vocals and creative writing of the First Lady Of Equatorial House, Inami. The EP was inspired by the theme, life's Journey that talked about the firm resolve on a determined soul on a journey to greatness. The EP went global, courtesy of Seres Producoes, a record label in Angola making it available on traxsource, iTunes, Google Play, spotify, YouTube, another download site, another download site and tidal.
Following the Vika Vu Ep, Inami collaborated on a hit single titled 'All OR Nothing' produced by DJ Leah SA, a house producer from South Africa that was recently released under Seres Producoes and is now available on traxsource, iTunes, Google Play, Amazon, spotify, YouTube, another download site, another download site, tidal and deezer.
2016 and 2017 is set to be an exceptional year with forth coming releases, an Album as well as her own productions.

2022-09-30

2022-08-19

2022-08-19

Be Mine
Aris Kokou Soul Instrumental

(6:31)
2022-08-19

2021-11-25

2020-11-27

2020-11-27

2020-11-27

2020-11-27

2020-11-27