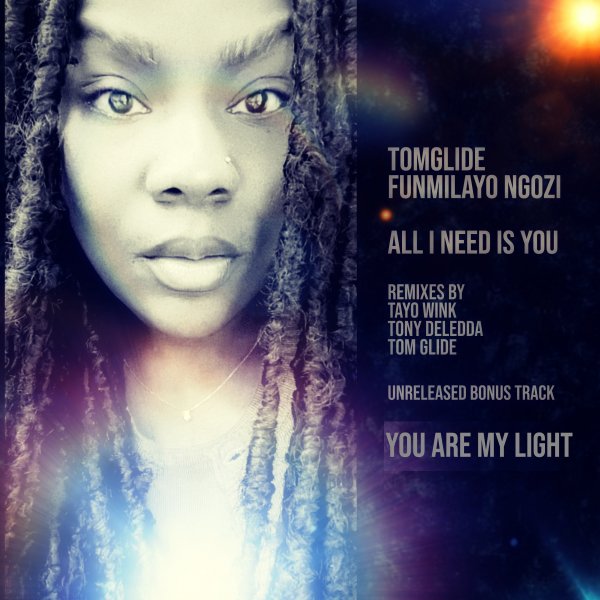 Artist
TOM GLIDE
A grateful heart is a beginning of greatness

Here we go for another Tom production with a floaty , dreamy ,soft , melancholic groovy tropical beat .with the unique vocals from Kimicoh

Kimicoh a master of his craft with his signature voice has been a crowd pleaser and friend of many in the entertainment business. A veteran music executive, legendary dancer and original jet setter known for clubbing 6 days a week from NYC to London to Ibiza and clubs all around the world.. Kimicoh an International recording artist, humanitarian and Global Ambassador Of World Peace.

Music and social issues have always been an important part of life for Kimicoh, his descendants Garter G Woodson, Lionel Hampton and the who's who of music royalty started a revolution thoughout the world and he carries the legacy.

Kimicoh began a career in music in the 80's as an independent contractor to major record labels in the field of artist developement, artist management and tour management. Kimicoh has traveled the world extensively. He also joined forces with Bilcaree artist management and suplied the major record labels with 5 star singers who arranged, wrote and sing background vocals for major artist. In the late 90's Kimicoh retired from music and became a panelist on several music conference platforms to share his experience and education to seasoned professionals and upcoming music professionals. He has consulted with the major labels on several issues regarding music and the state of the music industry.

In 2008 Kimicoh was approached by World Peace is Possible and asked to represent the orgainization in the USA.. As an Ambassador of World Peace, Kimicoh then decided to couple his love of music with his passion for humanity and challenges other artist to create a positive message in song.

Kimicoh is greatly celebrated as a Global Ambassador of World Peace and a seasoned recording artist/perfomer and holds many appointments for his prestigious title with quite a few peace organizations, Royal family's and affiliations with the United Nations.

2023-05-13

Teach Me
Sean Ali & Munk Julious DSS Remix

(7:34)
2023-05-13

Soul Train
Tony Deledda & Alessandro Deledda 10th Anniversary Remix

(6:06)
2023-05-12

Soul Train
Tony Deledda feat. Alessandro Deledda 10th Anniversary Remix

(5:33)
2023-05-11

2023-05-03

2023-04-28

2023-02-02

Teach Me
Tom Glide's Moonlight Dub Rework

(5:29)
2023-02-02

2022-12-20

A Deep Love
Tom Glide 's Brushes and Mash Version

(5:36)
2022-12-20