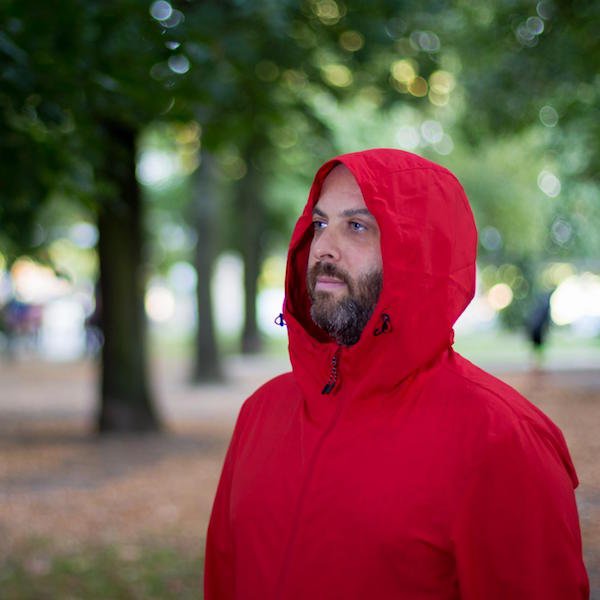 Artist
RED RACK'EM
Danny Berman (aka Red Rack'em) is a well respected DJ, Producer and Broadcaster, who has enjoyed a colourful 20 year journey behind the turntables.
Red Rack'em has a strong release schedule for 2016, with his 'Wonky Bassline Disco Banger' track currently slaying dancefloors across the globe. It's the first new release on his revived Bergerac imprint and will be followed by releases on his new secret weapons label Nettles and Richard Zepezaurs renowned NSYDE. He's been busy putting the finishing touches to his first 'proper' album 'Self Portrait' due for release on Bergerac in October. His much loved Smuggler's Inn radio has just joined the Leeds based kmah-radio.com station. It's gonna be a hot year for Danny!
Berman was somewhat prematurely thrust into the limelight back in 2009 by Gilles Peterson hammering his unreleased remix of the Larry Levan classic 'Stand On The Word' by the Joubert Singers on Radio 1. Gilles invited him to appear at the Worldwide Awards along with Floating Points and Jazzanova and his DJ set was broadcasted on BBC Radio 1. On its release, Greg Wilson played Danny's remix in every single DJ set for a whole year which further cemented its place in history.
2010 was a massive year for Berman with his 'Early Years' album and cross genre techno hit 'How I Program'. The sheer uniqueness of 'Program' led to Mike Huckaby naming a synth patch on his Waldorf 'Red Rack'em Bass' after Danny's much imitated Donk sound. Four Tet licensed the track for his acclaimed Fabric Live mix album. Since then there's been track after track of crossover goodness. 'In Love Again' on Wolf Music is a bonafide Deep House classic, used as the walk on music by several airlines. What other House track can you say that about? 'Kalimba' was a unique slice of Afro House futurism which Dixon hammered for over a year on Cdr before releasing it on the Innervisions vinyl only label Philomena. 'Chirpsin' was hammered by Brackles on Rinse FM before being released by Ramp Recordings.
Let's not forget Danny's formidable DJ skills. Initially an aspiring junglist, at the age of 19 he was abruptly thrust onto the main stage of a huge rave in Bristol to cover for DJ Randall. He's now a seasoned selector with the unique ability to play House, Disco, Techno, Garage, Bass music, Broken Beat and Jazzy Beats in the same set without any break in dancefloor energy. His skills and wide taste have led him to play at the likes of Fabric, Lux, Dommune and several Boiler Rooms. He's toured far and wide, including several trips to Russia, Japan, New Zealand and Australia.
Danny keeps himself busy running 3 well regarded record labels. Bergerac focuses on the strictly dancefloor bangers. Tracks like 'How I Program', 'Feel My Tears' and 'If Only The Past' have been supported by the likes of Midland, Ben UFO, Axel Boman and Joy Orbison. Nettles is naughtier, with Danny's secret disco weapons receiving plays from Crazy P and Todd Terje. Smugglers Inn features music unearthed via his radio show. His much loved 8 year old radio show of the same name is now part of the hyped Leeds based kmah-radio.com station. The show supports mainly unreleased material, which has led to Danny being an early supporter of Lone, Floating Points, Juju and Jordash and many others.
Danny Berman continues to go from strength to strength as a DJ, Producer, Label Owner and Broadcaster. It looks like 2016 will be a busy year for Red Rack'em.

2023-07-28

2022-09-30

2022-04-08

2021-07-30

2021-07-30

2021-07-30

2021-05-28

2021-02-05

2020-10-16

After
Red Rack'em Remix

(6:40)
2020-04-10