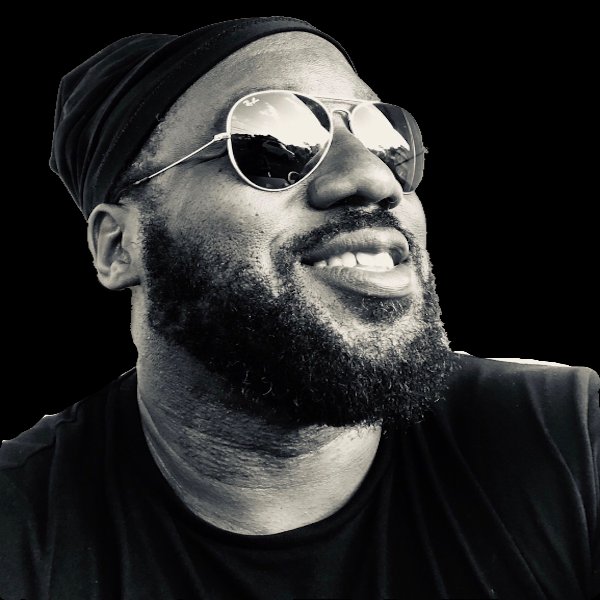 Artist
IAN FRIDAY
Armed with a passion for the arts, Ian Friday is on a creative mission. This New Yorker has been seen on stage and film and has performed throughout NYC as a poet.

In 1994 he founded a nonprofit arts organization called the Tea Party which provided a platform for upcoming and established artists such as Erykah Badu, Mos Def, Talib Kweli, Saundra St. Victor, Vernon Reid, Corey Glover, Saul Williams, The Antibalas and the Last Poets. The Tea Party also featured one of the hottest and well respected open mics in NYC as well as a party with Ian at the deejay helm.

Ian has spread his wings into the arena of music. He has worked closely with Blaze, remixing their song "We Are One" on King Street Records and produced their first mixed cd, "The Found Love Mix CD" on West End Records. His first release on West End Records entitled "The Island Life EP" features the now classic, "Carib's Leap".

Ian started Tea Party Music in 2006 to present quality global soul music. The first release, "Life Starts Today" (Byron Moore) has received astonishing support from all the major soulful deejays. This tune has become a staple in the sets played by the likes of Timmy Regisford, Louie Vega, Osunlade, Danny Krivit, Joe Clausell and Kevin Hedge, to name a few. The second release "Everything" (Ian Friday featuring Erro) has been met with similar enthusiasm. The current release, "Theorema Del Faya"(Tea Party Vocal) - Anto Vitale has been heralded as one of the hits of the 2007 Winter Music Conference and can also be heard on "Lust: Art & Soul", a cd compiled by Louie Vega. With forthcoming productions featuring Manchildblack, Corey Glover, Kelli Sae and Shelley Nicole, Tea Party Music has quickly become a record label to be reckoned with. In the fall of 2006, Ian was rewarded with the Choice Award for "Best Emerging Talent".

With good music abound, the deejay side of Ian Friday has been heard for years at major clubs in NYC and around the world. He has played several times at Louie Vega and Kevin Hedge's wildly popular weekly party, "Roots" at Club Cielo. He has also done several guest spots at Timmy Regisford's legendary "Shelter" party. He has a monthly residency at The Sapphire Lounge doing an event called "Libation". This party has featured many visual artists musicians and guest deejays. Out in the world Ian has played at Canvas, Herbal and AKAin London, Djoon in Paris, Billionaire Club in Italy, Yellow in Tokyo, Grand Cafe in Osaka to name just a few.

Mr. Friday's dance mix has been also heard throughout New York Radio; WRKS (Kiss Club Classics), WBAI (The Liquid Sound Lounge), WNYC (The Candy Shop). Now, this Renaissance man can be heard internationally on his biweekly internet program, "Tea Party Music Live" on CyberJamz Radio.
Destiny
Ian Friday Libation Remix

(5:28)
2023-12-08

2021-10-01

2021-09-24

2021-09-24

2021-09-03

2021-07-23

2021-07-16
2021-04-15
2021-04-15
2021-04-15