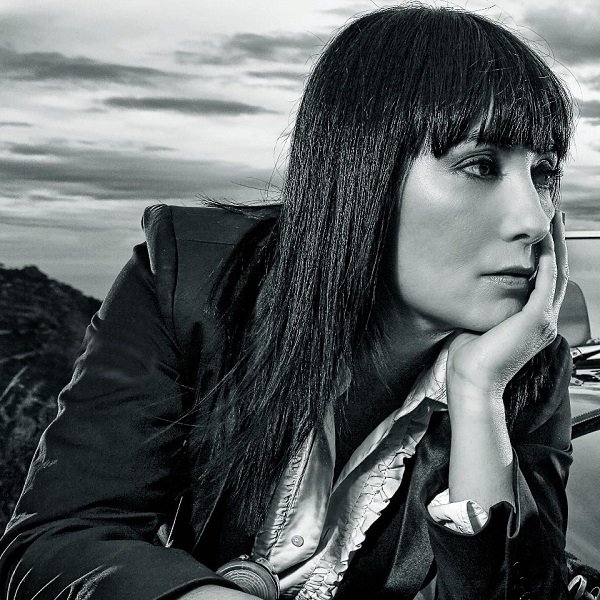 Artist
JOSEPHINE SWEETT
JOSEPHINE SWEETT - Music & Life

In 1996 she makes her first recording of "Dance" music in a record Studio. After that, she recorded for the group "Spanic". This introduces her in musical performances facing great audiences, where she continues with the "Dance" music with an enormous interest in learning as much as possible about the magic world of the entertainment business.
Advised by a producer, Josephine takes modern singing classes for two years in "Duetto" academy, imparted by Lydia Wellington. At the same time, she takes courses of music theory at the "Royal Academy of Music – Allegro" obtaining the maximum score.
While exercising with Jazz, Acid-Jazz, Funk music, etc., her teacher discovers Josephine's great ability for these music styles.
She loves these techniques and becomes a part of the Jazz band 'No Blonde' where she nowadays still sings in many events.
Her dedication to jazz music does not get her apart from "Dance" music, so she is the voice of the group "Yulbox" among others (Spanic, Red Nails Corporation…). Managed by 'Leima Producciones' recording studio, she sings dance music in the most fashionable records in the top places of the national charts, being her the author of the lyrics. At the same time she extends knowledge participating actively in "House" music projects such as "Tribalia" with Manuel Herrero aka Spoky, while taking singing classes at the academy 'L'espai Musical' enjoying the excellences of her teacher and great Jazz singer, Celia Mur. In parallel she occasionally records voices for radio and TV advertising.
But what she mainly enjoys and does best, is singing live, doing "Ad Lib" (Live Acts) in clubs of the Valencian night life such as Caballito de Mar, Floridita, Fox Congo, The Face, Puzzle, Roxy, Apache, Laydown, Pacha, MYA and so many others. Furthermore, she travels around many House music clubs throughout Spanish and international territories (Madrid, Ibiza, Marbella, Barcelona, Alicante, Bilbao, Cádiz, London, Bulgary, Dubai, Lisbon, Dusseldorf, Russia, Algeria, Oran…) improvising lyrics and melodies with a strong energy on stage, feeling happy while connecting with the audience. She performs with a smart wardrobe.
Her musical recordings includes various styles, emphasizing her collaborations (writing the lyrics and singing) in high importance projects such as "That Feeling" (Balearic Soul – DJ Chus "Stereo Productions"), "Love Is" (Camilo Franco – "Cassagrande"), "Come With Me" (David Penn & Camilo Franco – "Urbana Recordings"), "Strangers In The Night" & "All My Love" (Deep Josh + Wasabi Ink – "Café Del Mar 30th Anniversary compilation") and a lot more besides, that include "Playing Ameba" a trip-hop music project directed by André Fradko.
She sings and performs in fashion shows for prestigious brands such as Marc O'Polo, Rubén Hernández (Miss Spain), G-Star, Carité, etc. She also has been part of the cast of the theatre play "Construyendo a Verónica" of the "Bramant Teatre" theatre company.
Moreover Josephine is the author of the lyrics and singer of the song "No Pretender", one of the themes included in the soundtrack of the movie "The Music of You".
She is constantly collaborating with producers, DJs and musicians of great prestigious around the world (Darío Núñez, Deep Josh, Gonzalo Menoyo, Al Nandez, Dom Scott, Submission DJ, JP Candela, Junior D'Acosta, KPD, Juan Pacifico, Hakuei Kameda, etc.).
Josephine also works in the radio program "Vive La Vida Radio Show 'in which in her section' Sweet Gossip 'makes reflections on the world of nightlife and interviews DJs and personalities of the night.
2009 + 2010: Nominated as best live vocalist by DeejayMag awards.
2011: Nominated as best live vocalist by Vicious Magazine awards.
Josephine Sweett is a vocational singer with an open nature personality, with a strong interest in the development of her means. She breathes music.
2023-01-30

2023-01-30
2022-10-10
2022-10-10

2022-07-29

2022-05-06

2022-05-06

2022-04-29

2022-01-21

2021-06-11