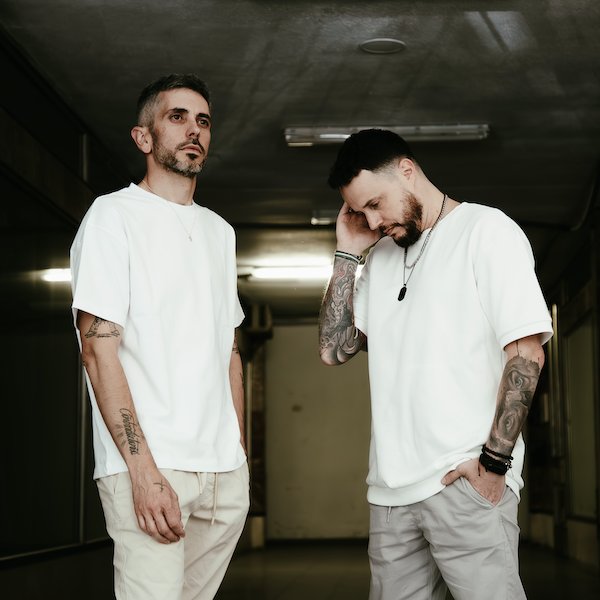 Artist
SOSANDLOW
Music has the ability to tame the wild beasts, but it is also capable of revolutionising the caves. The Spanish duo SOSANDLOW know this well. Their trust in groove and love for electronic music and club culture have materialised in a doctrine that continues to gain followers.

European synth pop and electronic sounds, together with African and music with black roots, have clearly influenced this artistic offering, which is reflected in their exciting sets as well as in their own brand: Musica Cavernicola. The record label has been on a permanent upward trajectory since 2017, releasing music by renowned artists and organising popular events in various clubs.

The duo continues to shake up the scene in Madrid through their celebrated residency at Tortilla Club, as well as performing at major festivals and clubs across the country. Their name is heard loud and clear on line ups with top international artists and their signature sets never go unnoticed.

Both Alex Sosa and D Low already had extensive careers and proven experience in the booths before joining forces, something that also extends to studio work. Their releases have seen the light of day on respected labels such as Sincopat, Connected, Cacao, Science Cult and of course, Musica Cavernicola. In addition, their productions have been remixed by artists such as Zombies in Miami, Darlyn Vlys, Jepe, Alex Medina and Ñopi, among others. The cavemen are still with us, and everything points to them not backing down!
2023-09-25
Itanna
Acid District Remix

(6:52)
2023-07-28

Itanna
Acid District Remix

(6:52)
2023-07-14

2023-07-14

2023-07-14

2023-07-14

2023-07-14

2023-06-09

2023-02-17

2023-01-02