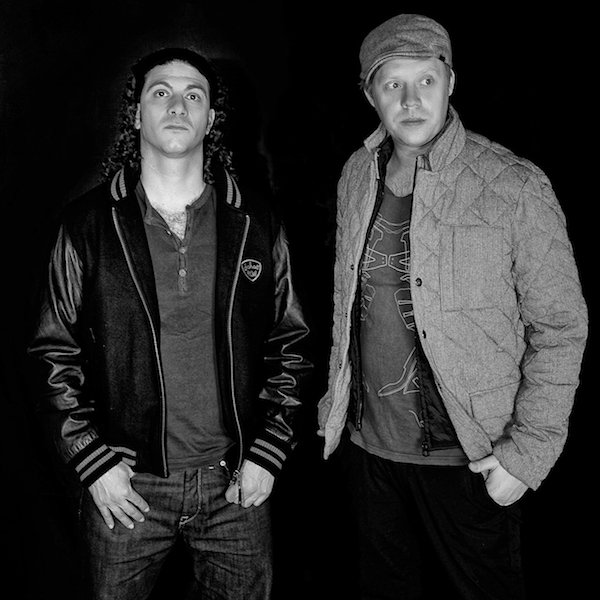 Artist
THE LAYABOUTS
The Layabouts are anything but. 2012 marks Leigh Darlow and Alex Paschali's 10th year together and they've never been so in form or demand. Their cast iron reputation for quality deep soulful house - house music forged with feeling and real purpose - continues, impressively, to grow.

Rhythm master Darlow and guitarist cum orchestrator Paschali first met in 2001- in home city London - off the back of various projects in the same studio space. In time, their mutual love of expressive house music would lead to cult licks Feelin' Right and The Way I Feel, sizzling material for Kenny 'Dope' Gonzalez and hot-to-trot remixes of DJ Spinna, Da Lata, DJ Spen and Robert Owens, and Soulsearcher.

Beyond that came productions Choices, Thank You and tech-flirting gem Give Me Your Trust. The boys' weighty discography had absorbed reputable house imprints MN2S, Defected and Soulfuric; not to mention, of course, Papa Records and Reel People Music.

Managed for the past three years by boss of Papa Records and Reel People Music Oli Lazarus, The Layabouts have entered a whole new phase of productivity and unwavering smartness elegantly summarized by 2010 compilation Deep In En5 - featuring remixes of Papa and Reel People signings Choklate, Alison David and Reel People alongside original cut Perfectly (featuring Shea Soul)- and 2011 follow-up Deep in RSA. That's not forgetting subsequent remixes of Tarantulaz (featuring Tiffany Loren), MdCL and Imaani (that huge Found My Light update) and now, this year, their debut artist album Future Retro.

Future Retro tells you everything you need to know about The Layabouts today - that deep, resonating 4-4 kick is still there but a return, also, to the vintage, New Jersey-style flow of their earliest output. Darlow and Paschali's emphatic classic-contemporary fusion informs a whole new batch of original songs involving everyone from Reel People's Tony Momrelle and Imaani, and the long established Omar (fronting forthcoming single As Long As You Believe) to seriously fresh Seattle songbird Portia Monique (voice of previous hit single Do Better).

It's a huge and massively stylish statement of intent. The Layabouts' 'future retro' vision aligns perfectly with clubland's gradual, meaningful shift back towards old-school groove. The talented pair are perfectly positioned for the next phase of their exciting musical journey; one sure to prick many more ears and move many more feet in the months ahead.

2023-08-11

Free
The Layabouts Vocal Mix

(8:13)
2023-08-11

2022-08-12

2022-07-29

Dreams
The Layabouts Vocal Mix

(8:46)
2022-07-29

2022-07-22

2022-07-22

2022-07-22

2022-07-22

2022-07-22