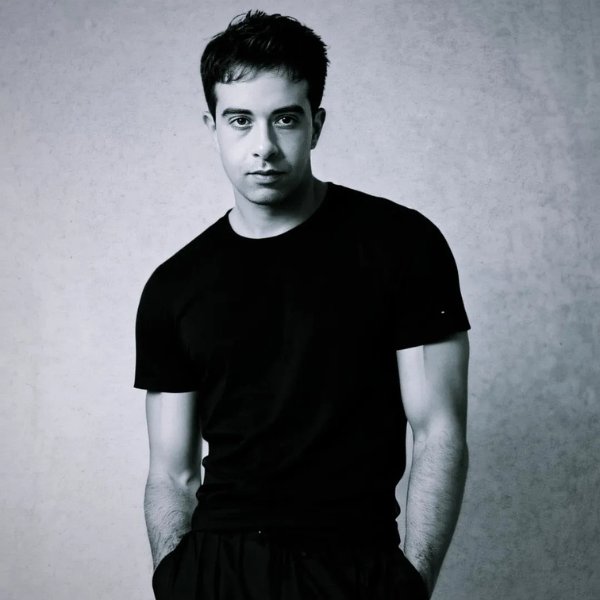 Artist
DIN JAY
Traxsource #211 in the global top #500 Artists of 2022
Traxsource #56 top 100 HOUSE Artists of 2021
Traxsource #99 top 100 HOUSE Artists of 2020
Traxsource #86 top 100 NU DISCO Artists of 2020

Dino Montanaro (artist name Din Jay) is an established italian DJ and producer. He has always had a preference for the real HOUSE MUSIC genre. He has released his music on many very well established italian and international record labels , such as Ocean Trax Records, Purple Music, Hotfingers, Klubasic Records, House N Chips, and many others, such as Quantize Recordings, King Street Sounds, Nervous Records, Cruise Music, Midnight Riot Records and Tropical Disco Records, Duffnote, Pornostar Records, Blockhead Recordings, Plastik People Recordings and many more, just to name a few. He also currently collaborates with several international singers, vocalists and real musicians who have become well known in the music industry. His tracks are regularly supported by famous DJ's, international artists and producers, radio stations and by top House labels such as Glitterbox, Defected Records and more. His tracks are also constantly present in many top 100 charts of the best-selling tracks on well-known digital platforms for the purchase of electronic music, and in the last 3 years 2020-2021-2022 he was awarded a prestigious recognition by the well-known store Traxsource, indicated among the best 100 HOUSE and NU DISCO artists of the years 2020 (House and Nu Disco), 2021 (House) and #211 in the global top #500 artists of 2022 curated by this digital store.
His purpose is to create, with his natural talent and his strong creative skills his own music, gradually more and more known and appreciated in Italy and abroad.

2023-09-15

Believe
Windy City Classics Remix

(6:12)
2023-09-01

2023-08-28

2023-08-25

2023-08-25

2023-08-25