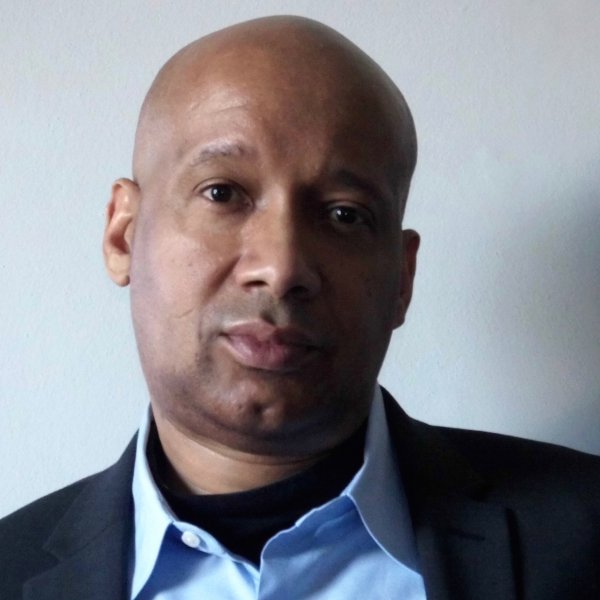 Artist
DARRYL JAMES
Darryl James, Disc Jockey, Remixer and Producer unparalleled is also a master at understanding his audience. He knows how to gage the mood of the crowd and also knows how to "move the crowd". Perhaps this is why he is able to produce beats that resonate from the bottom up making the fee tap, the fingers snap and the body moves all before the head has realized what has happened. Because of his extraordinary ability to pick hits, he already knows what his listeners want … gives it to them… and keeps them yelling for more. Yet, another weapon in his arsenal is his skill at mixing music in such a unique way that it sends his audience into the stratosphere whether they are grooving on the dance floor, jamming in the car, or relaxing at home.

Darryl James, a Bronx, NY native got his start spinning records at his uncle's night club at the early age of 16. That is where he gained valuable experience and honed his craft. With natural progression and knowledge, Darryl moved on to Deejay in two of the hottest clubs of the 80's in New York City; The Red Parrot and The Silver Shadow. Darryl's skills helped him snag the much coveted position as the main house DJ at the World Famous Bentley's Night Club for several years.

Deejaying at Bentley's brought to the attention of radio stations and record companies what the general public had been enjoying for years … Darryl's artistry of mixing records. In 1991 Darryl began doing Mix Shows for WRKS (98.7 KISS-FM, New York). The following year in addition to KISS-FM he was performing a live broadcast for WBLS (107.5, New York). From 1994 through the Winter of 1998, Darryl blessed the airwaves with is Mix Show on WBLS

While working, Darryl met and formed a productive work relationship with world renowned Disc Jockey, Todd Terry. This union delivered several hit records on Todd's dance label, Freeze Records which included "You Make Me Happy" and "Where Do We Go". Continuing on the creative path Darryl went on to remix various artists, including Janet Jackson, Heather Headley , Floetry , and Kem, just to name a few.

In 1994, Darryl James started producing various artists along with Fred McFarlane of Jocelyn Brown, Jenny Burton and Robin S fame. This partnership proved to be the one that would produce the unforgettable sound of their new artist, Dennis Taylor. Dennis' catchy hit "Enough is Enough" is just one of the reasons why Darryl and Fred are becoming producers to watch. Their R&B, dance and funk inspired cuts "Smile " and "Just When" an audience favorite.

As Darryl continues to put his spin on music and produce records that keep the crowd jumping, we can expect to be caught up in his world for a long time … and LOVING IT!

2023-05-19

2023-03-17

2023-03-17

2023-03-17

2023-03-17

2023-03-03

2022-03-25
2019-02-25
2019-01-18
2018-12-21