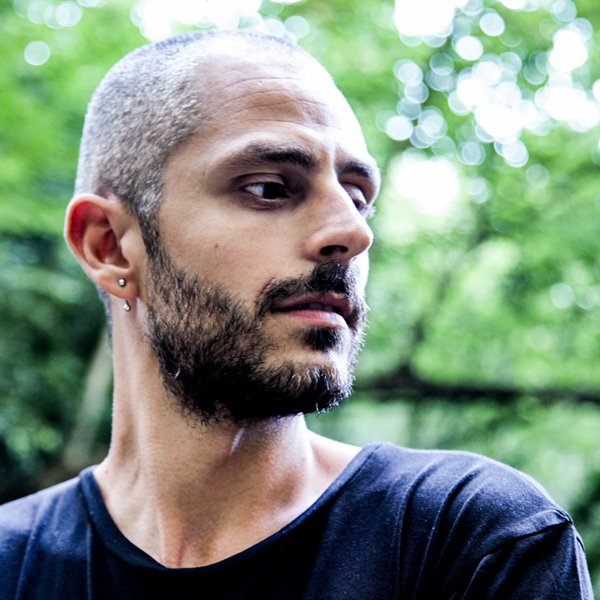 Artist
MARCO EFFE
Born and raised in Livorno in 1985, Marco is considered one of the most important Italian talents. In a very short time, thanks to his records always supported and played by the best performers of the world clubbing scene, he succeeds in affirming himself in the industry at international level.
He begins composing his own music in 2007 and immediately grow in him the desire to publish his first release arriving in November 2008, and suddenly getting a great success.
Since then, the activity has been further intensified and Marco gets the opportunity to acquire high-level record labels.
His talent grow up more and more and soon after he publishes "Malaysia / Muar EP" (one of the most played EP by Richie Hawtin in 2010) released on Break New Soil, the Gregor Tresher's famous label, with whom he begins a work collaboration that brings him to join the German Booking Agency "Family Affairs" and to work with the main artists of the World Scene.
In the spring of 2010 the track "Janet" on the album "Cécille Italy", expresses its unmistakable style surrounded by sophisticated sonorities that are also recognizable in its "From Kalida To Hyden EP" published on the world's most famous record label "Sci + Tec" belonging to Dubfire, who defines Marco as "his favorite producer of 2010".
Marco moves to Berlin in November 2011, where he gets a major impact on his sound that we can clearly hear in his later productions.
September 29, 2012, is not just a date for him, but it means the debut at Time Warp Italy, one of the most important events in the world Techno scene.
Shortly he comes on the famous German label Cocoon Recordings with the track "Jellied Eels" included in the album "Dots & Pearls 2", consolidating another important step in his career.
It is easy to understand why this track has been included many times in the dj set of artists such as Sven Vath, Luciano, Adam Beyer and many more.
The unstoppable artistic growth brings Marco to worldwide affirmation and his recordings are now a guarantee: "Unmanned Mission EP" with Dustin Zahn's Remix and Dj Hyperactive and many other releases are the proof of it.
Resident of the famous Watergate club in Berlin from 2014 with his exclusive IMPRESS project, where art and music combine to give birth to a new concept of event that fully review the modern vision of clubbing's identity, Marco expands his musical vision also to Artistic-cultural level.
Countries such as China, Brazil, Vietnam, Chile, Australia, Mexico, Korea and many others have hosted his dj sets.
Thanks to his accurate technique and his unique performance, he always succeed in conquering the audience of the best clubs!

Crazy
Marco Effe Remix

(5:19)
2023-09-01

2023-08-11

2023-06-23
2023-06-16

2023-06-02

2023-06-02

2023-06-02

2023-05-12

2023-05-03

2023-04-21