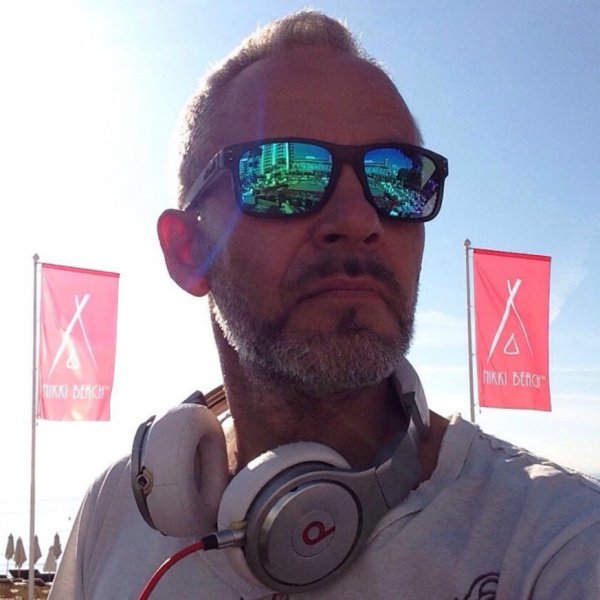 Artist
ANDREA MONTA
Andrea Monta is an Italian London based DJ, producer and music consultant. In over 25 years of career he played all over the world, being resident and guest DJ in: UK, Ibiza, Mallorca, Cannes, Montecarlo, Miami, Amsterdam, Austria, Malta, Hong Kong, Macao, Taipei, Moscow, Croatia, Greece, Egypt and of course Italy.

As a DJ, he has played at events for brands such as: Dom Perignon, Vertu, Sony Pictures, Audi, Alfa Romeo, Diesel Jeans, Redbull, Vogue Fashion Night, as well as being a regular on the Milan fashion show circuit. During the last years he created soundtracks for Stella McCartney events and the Venice Film Festival.

As a producer, he produced more than 50 singles and has scored a number 1 in the UK Club chart with Wisdome – "Off The Wall" released on Positiva-EMI, got a platinum certification in Italy for his remix of Black Eyed Peas – "Don't Phunk With My Heart". His productions have been included in the best compilation worldwide: Cafè Del Mar, Hed Kandy, Ministry of Sound, and Nikki Beach.

His record company Futurebeat Music LTD, produced soundtracks and premium compilation for the top hotel brands in the world such as: Park Hyatt, Cala Di Volpe, Renaissance Paris Vendome, St. Regis, Marriott Group, Principe Di Savoia and many more.

2022-12-02

2022-11-11

2022-10-07
2022-09-16
2022-09-16

Xfinity
Karl8 & Andrea Monta Remix

(3:42)
2022-08-19

2022-08-05

2022-07-29
2022-07-10
2022-07-04