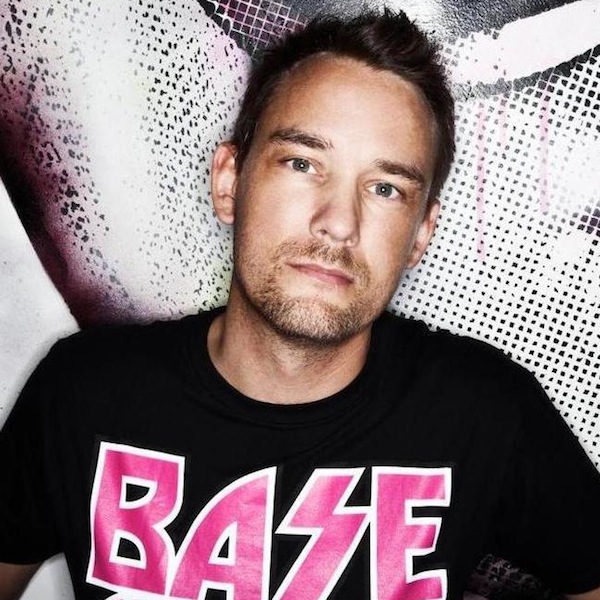 Artist
KID MASSIVE
It all started for Benjamin Pedersen back in the early noughties, gaining recognition as one part of the dance act Geeza. Fusing electro-clash, punk and hooligan house, Geeza went on to record the critically acclaimed album, "This Is Beyond Criticism". Following this, he changed direction and went on to mastermind and produce a downbeat jazz album entitled "Suite Dreams" under the guise of Malou, which became a radio sensation in his home country of Denmark and neighbouring Sweden.

It was around 2004 when KM found his calling in house music. Signing to legendry label Slip & Slide he delivered his first international hit "Get Busy" in 2008. Building on this achievement, he released two hugely successful reworks of seminal classics "Music Is The Answer" and "Touch Me (In the Morning)". The latter was released on Roger Sanchez's Stealth Records, launching KM onto the world stage and establishing him as an important part of international dance music.

Fast forward to 2010 where he had clocked up support from dance music's elite including Roger Sanchez, TV Rock, Bob Sinclar, Eddie Thoneick and Avicii, continuing to gain respect with releases "Pride (A Deeper Love)" and "Home". The first of these, a rework of the C&C Music Factory classic, complete with an epic remix from John Dahlbäck, gained radio support across the globe and achieved shining reviews in both IDJ and Mixmag, propelling it to number 5 in the UK Buzz chart.

Hot on its heels came "Home", the powerhouse collaboration between KM, Grammy Award winning artist Paul Harris from Dirty Vegas, Michael Gray of Full Intention fame and sultry vocalist Sam Obernik. Hailed as 'Ibiza summer magic' and championed by Pete Tong on Radio 1, "Home" hit an even more impressive number 2 in the UK Buzz Chart and number 5 in the Cool Cuts Chart.

And now in 2011 the first single from the same named album "A Little Louder", featuring legendary house vocalist Peyton, has blown up to epic proportions with an incredible list of achievements: number 5 UK Club Chart, no 19 UK Cool Cuts Chart, no 10 UK Buzz Chart, number 19 Australian ARIA Club Chart, number 3 DMC World Chart and number 2 DMC UK Chart. The unmissable remix package from TV Rock, Bassjackers, Muzzaik and Damian William garnered heavy support from national UK and French radio stations, plus the likes of Tiesto, Fatboy Slim, Roger Sanchez and Chuckie, remaining in the Charts for a whopping 5 months.

2023-11-17

2023-11-17

2023-11-10

2023-10-13

2023-10-06

2023-09-29

2023-09-15

2023-09-15