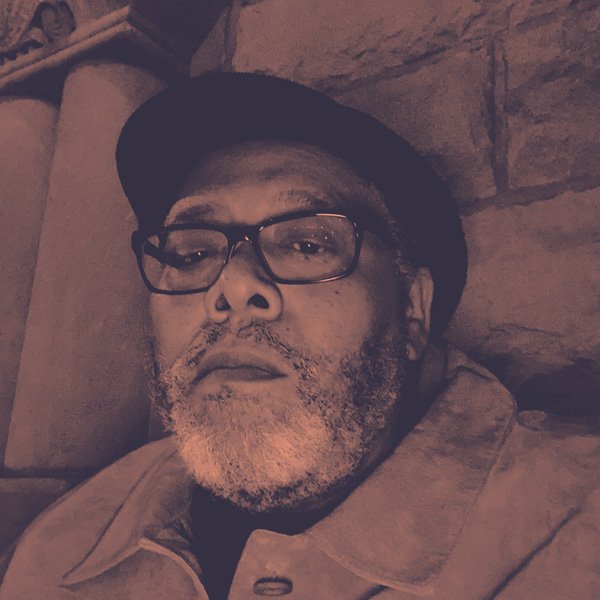 Artist
HAROLD MATTHEWS JR
Born and raised in Chicago, Harold Matthews Jr is a unique talent with a story like no other.

First and foremost a poet turned songwriter, it was in his sophomore years of high school that he cut his teeth at the Music Box jacking to 'Ron Hardy'.

Immersing himself deep in the local scene, he became involved with helping promote parties, worked as a doorman and even got behind the counter at "Imports" record store. All of which led him into the studio with fellow friends, Ron Trent and K.Fingers, to make his first records as the much celebrated "Blak Beat Niks".

As time marched on in the 90's, he went on to work and release a whole slew of songs with artists such as Terry Hunter, Maurice Joshua and Ron Carroll - helping write hits such as Barbara Tucker's "I Get Lifted" and Kim English's "Higher Things".

The 00's saw a natural progression to his own imprint 'Melodious Fonk' with songs such as 'The Sun Will Shine' and 'Be Free'. From then on he moved to new projects with the likes of Slip N Slide, Z Records, Peppermint Jam, Glenn Underground, and Makin' Moves.

Since 2016 Harold has been involved in a number of releases for Sean McCabe's 'Good Vibrations Music' label including 'The Right Place', 'One Body' and 'Peace'.

And so to the next chapter, Harold's latest project "Peripheral Vision" is a genre-spanning journey, drawing influences from a multitude of angles and providing a true reflection of his passion for song writing and spoken word, featuring a host of guest producers and vocalists.

2023-06-09

2023-06-09

2023-06-09

2023-06-09

2023-04-28

Pause
Sean McCabe Dub Remix

(5:54)
2023-04-28

2023-04-28

2023-04-28

2022-10-28

2022-10-28