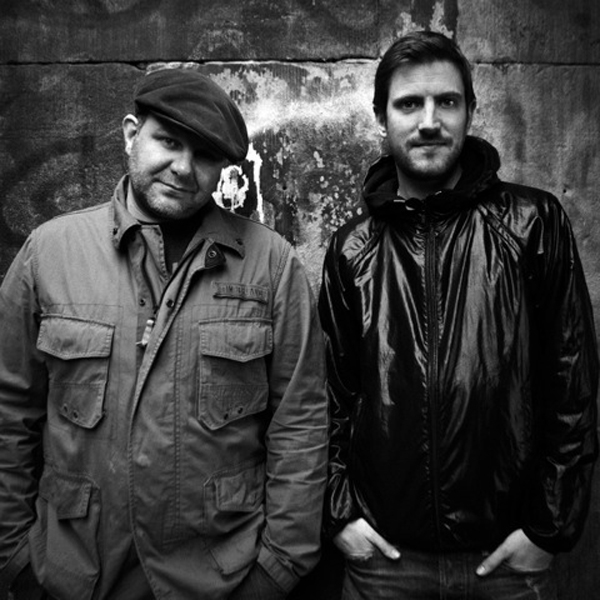 Artist
COPYRIGHT
Copyright are Sam Holt and Gavin 'Face' Mills, the UK production duo that have emerged from the shadowy streets beneath the grey skies of London to beam rays of 4/4 happiness directly into the gratefully exultant faces of clubbers around the globe. And through this musical transition from rags to relative riches, there's one thing at least that has remained consistent. "What do we love?" asks Sam "We love songs". Early releases on Joey Negro's Z Records ('We Get Up') and the legendary Soulfuric imprint ('Good For You') set the tone stylistically, but could not predict the tidal waves of success that would wash over the duo and all who followed in their wake in the years to come.

Introduced to one another by a mutual friend in the mid-90's and united by a desire to make the kind of music they both love. They were not completely unskilled in the ways of the beat however; Gav was in possession of a modestly glittering career in house and UK garage production, while Sam had already sampled the addictively sweet taste of success, having been a well-travelled DJ for some years.

Their success – at least in part – is due to the carefully nurtured and complimentary relationship their share within the studio. "Sam is very good at seeing the final goal of where you're going for" say Gav of his production partner. Sometimes when I'm working by myself I end up messing around for ages, asking myself "do I really like this?" Sam's very good at focusing on the final project."

In 2008 Copyright's debut artist album 'Voices and Visions' was released on the duo's long-term label Defected Records. The album was a shining beacon for 'proper' house music and came a time when most people in dance music were experimenting with deeper, more minimal sounds. Sublimely blending their trademark soulful sound with a host of other influences, 'Voices and Visions' reflected their varied and universally-appealing DJ sets, and featured an array of contributions from the likes of K.C. Flightt, Mr V, Miss Patty, Jazzie B and longtime cohorts Shovell, Imaani and Tasita D'mour. Spawning singles 'Free', 'I Pray', 'In Da Club (Shake Sh*t Up), We Can Rise, Deeper and the anthemic 'Wizeman', it is the last on this list for which they are probably best known.

Sam and Gav have steadily built up an army of loyal with their energetic and expertly produced DJ sets, and can now count themselves among the most well-travelled and respected acts on the circuit. From being Defected In The House residents at Pacha Ibiza for the 2010 season to playing to tens of thousands of people at festivals like ZoukOut, Singapore– they've come an exceptionally long way in a relatively short space of time. In 2010 alone they've rocked the house in Portugal, The Netherlands, Spain, Switzerland, China, Singapore, India, Thailand, Germany, Brazil and Angola to name just a few. And the extra special icing on this internationally jet-setting cake? In July 2010, Copyright were one of the headline acts at the Defected In The House-curated night for the iTunes Festival at London's legendary Roundhouse venue. As one of the only house acts to perform in a month of free parties hosted by the download Juggernaut – alongside musical titans such as Underworld and the XX – Copyright more than held their own, delivering a ferociously enthusiastic set that will be fondly remembered by the thousands in attendance for years to come.

So what's the game plan for the future then? "We've worked with Simon [Dunmore] for a long time" concludes Sam "so he's part of the team in the sense of a vision and I always feel like we're trying to work towards a goal. I'd love nothing more than to repay Simon with a massive fucking international hit. So hopefully in a few years we'll all be sitting on our massive yachts in Ibiza saying, "Well wasn't that a good idea!""
And with the way they're going at the moment it's definitely more of a 'when' than an 'if'.


2022-10-07

2022-09-02

2022-05-13

He Is
Alaia & Gallo Extended Remix

(6:32)
2021-11-12

He Is
Alaia & Gallo Extended Remix

(6:32)
2021-08-13

2021-05-14

2021-03-26

2021-03-19