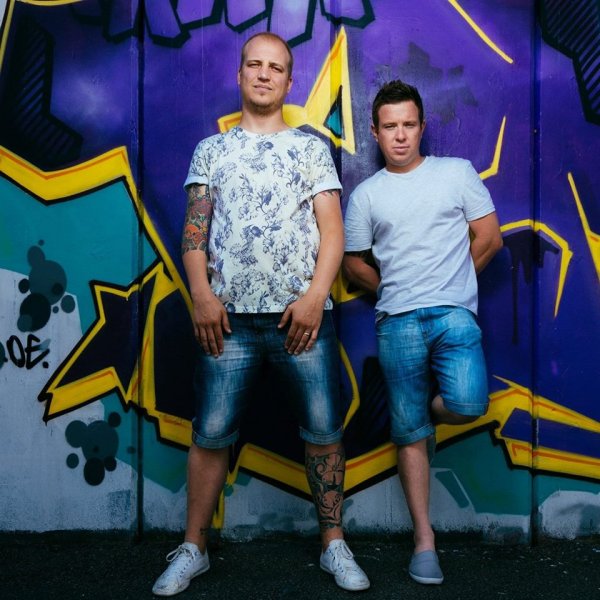 Artist
SOUL DIVIDE
Nestled safely on the South Coast of England, Portsmouth is a place that is more commonly associated with big ships, bad tattoos and funny accents than it is with electronic music, but look a little bit closer and you will see that it is a city with a fast growing house scene, bustling with an abundance of talented DJs and producers. None more so than Soul Divide, a duo consisting of Sam Bylett and Daniel Back and considered by many as the finest pair to come out of the city since Amanda Holden's cosmetic surgery in 2006.

Although the Soul Divide project only began in 2014, Sam and Daniel bring a combined total of well over thirty years' worth of DJing experience to the table. After dangerously flirting with hard house in the early 2000s, the boys have spent the last fifteen years honing their skills and perfecting the soulful sound associated with Soul Divide, often described as "the exact opposite of Skrillex" or "heaven's elevator music".

Having successfully run events for the past eleven years both at home on the South Coast and further afield in London, Amsterdam and Ibiza, the transition to playing gigs as Soul Divide, in clubs like Ministry of Sound - London, Switch - Southampton, Halo - Bournemouth and The Arch - Brighton, came easier to Sam and Daniel than unwanted male attention comes to an attractive female in a nightclub smoking area. The duo have also appeared at Portsmouth's Mutiny Festival and Southampton's Soundclash Festival and do plan on "playing a gig up north" at some point in their career. Since the Soul Divide project began, they have supported some of the biggest names in electronic music, including Jamie Jones, MK, Roger Sanchez, Patrick Topping, Kerri Chandler, Solardo and Hot Since 82 who described them as "great DJs but probably not as hot as me".

Not content with just DJing and running parties, Soul Divide are also highly accomplished producers and are currently signed to some of house music's most respected labels, including Elrow, Undr The Radr, Simma Black, Amplified Records, Freakin 909, Get Twisted, In The Loop, Audio Rehab. To date, their music has received support from some of the industries most influential voices, including Masters At Work, Todd Terry, Danny Howard and Pete Tong, who said "Oh, that's going right in my basket" after discovering their track Catch the Light for the first time on another download site. Soul Divide also run their own label, Amplified Records, which they use as a platform to launch their own music, champion the sound of some of the scene's hottest emerging talents and a handy invite to industry events.

With current residencies at Love Amplified, in Portsmouth and Southampton, and Bump N Hustle, Bournemouth, as well as a number of national and international booking, including the Box at Ministry of Sound this June, 2018 is already shaping up to be a huge year of gigs for Soul Divide. Add that to upcoming releases on Get Twisted, Audio Rehab and Amplified Records and it's clear to see that Soul Divide will be busier than a Berghain floor mopper this year and beyond.

2022-12-02

2022-04-25

2022-03-18

Crazy
Soul Divide Remix

(6:59)
2021-12-24

2021-12-24

2021-10-08

2021-07-02

2021-05-21

2021-03-26