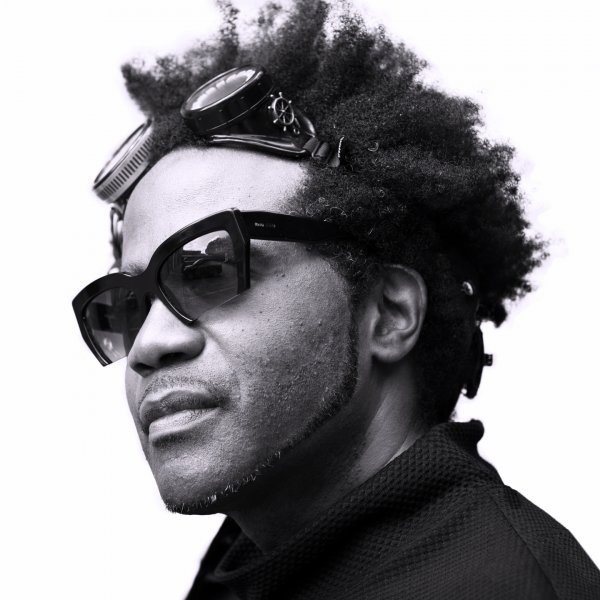 Artist
DJ PIERRE
Growing up in a suburb of Chicago, DJ Pierre was a master whiz at fixings things, be it transistor radios, televisions or the Christmas lights on a family tree "I always thought I'd be into electronics. I was seven years old and really good with doing stuff like that--fixing people's watches, putting lights in people's radios. I had no training, just a lot of curiosity", he says. "I've always been able to figure out on my own and learn by the experiences of doing things myself."

It was that curiosity that led to his fascination with electronic instruments-keyboards, drum machines and programming. In 1986, influenced by his father and uncle, both of whom were musicians (his uncle played with Duke Ellington), DJ Pierre started getting into the music vibe. Practicing in his parents' basement, he started playing tracks. "The thing was, I was into this Italian House and Spanky, who I hung with, said, 'they don't listen to that anymore'", he recalls. "I was from the suburbs and he'd be going into Chicago, then coming back and telling me what people were listening to. He's been telling me that the stuff I was listening to was about to die out. I didn't really know about what was going on. But I caught on pretty quick... and Spanky then put together this group Phuture and we began to create this totally new sound that everyone else soon caught on to."

Pierre became immersed in the underground world, learning the ins and outs of the Chicago House scene. Soon he was spinning at parties and Chicago clubs. By the late 1980's, Pierre was considered to be one of the best DJ's in the area and he was being lauded for his on-the-cusp acid house sounds and his def remixes.

"I just started messon' around and the next thing I knew, I was pumping out these killer acid tracks," he says "Spanky had already made up the drum beat. I just started turning the knobs and improvising. It was some of the best work I'd ever done."

After a brief stint with Jive Records in Chicago, Pierre headed to New York in 1990. He hooked up with Strictly Rhythm Records in 1991 and burned up the dance floors with Photon Inc.'s "Generate Power," a project he calls his "second coming."

Since then he has become one of the most in-demand producers and DJ's. He's constantly sought after Europe, playing regularly in Germany, the UK, Italy and France. And he's a staple at the clubs in New York City. In the next few months, Pierre plans to launch his own house music label, along with an R&B one. He'll also continue his successful work with Twisted America Records, Strictly Rhythm and the other handful of labels with whom he has become synonymous. And he only expects the pace to continue getting faster, both in his work. With LaVette, who co-writes most of his material, he hopes to focus more on vocal tracks, as well as the house sound for which he has become famous.

"House is always going to be here. There is always going to be some form of underground dance music. It's not going to snuff out. People will always have a need to express themselves," he says "I get a really spiritual vibe from what I do. With the right beat, the right flow, I get a hypnotic feeling from the music I produce. I could be doing something more commercial, but then it wouldn't be true."





2022-10-28

2022-10-07
2022-09-16
2022-09-09

2022-09-09

2022-08-26

2022-08-26

2022-08-26

2022-08-26

2022-08-19