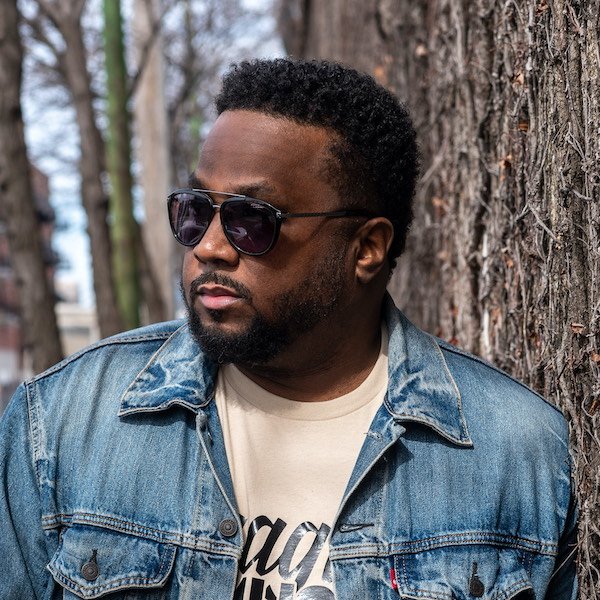 Artist
TERRY HUNTER
Terry Hunter has traveled the globe sharing his passion for soulful house music. He was born in Chicago and introduced to music at a very early age by his father, a DJ who played mostly soul and disco music at a west side tavern. While neither father nor son could have imagined Terry's remarkable future career as a DJ, producer and remixer, Terry is now known the world over as the "Legendary Terry Hunter" and there is no doubt that Terry is doing exactly what he was born to do.

A lover of all music, over the last two decades Terry has contributed his production talents on house music remixes for songs by the late, great Michael Jackson, Janet Jackson, Byron Stingily (Ten City), Barbara Tucker, Latin house music sensation India, Mary J. Blige and R. Kelly, among others. Terry has also collaborated with his close friend, DJ/producer Kenny Dope of Masters at Work, on numerous projects including the "Mass Destruction" project and the remix of the Kanye West track "Addiction." Terry has also co-written and produced tracks for R&B/Hip artists Raheem DeVaughn ("You"/Jive Records) and Syleena Johnson ("And He Makes Me Say"/Jive).

In 2004, Terry launched his own label, T's Box Records, to develop and produce the next generations of house music superstars. In 2007, Terry released the soulful house instant classic "Wonderful" featuring Chicago songstress Terisa Griffin, which continues to burn up dance floors around the world. Always in high demand for his unique production and remix skills, Terry continues to churn out hits in the studio with recent work including the remix of Marshall Jefferson's re-released anthem "Move Your Body" and the club hits "Face Your Fears" featuring vocalist KJ Rose, "Far Away" by Marsha Ambrosius formerly of the group Floetry, "I Can't Wait" by Namy & Barbara Tucker, "Yes" with Terisa Griffin, "Body & Soul" by Kings of Groove feat. Andrea Love, "The Only Way" by Ralf Gum feat. Kenny Bobien, and "Sometimes" from Timmy Regisford & Tiger Wilson.

In 2006, Terry was selected as the first new member in nearly 30 years of Chicago's legendary DJ crew the Chosen Few DJs. The Chosen Few DJs (now consisting of Wayne Williams, Alan King, Jesse Saunders, Tony Hatchett, Andre Hatchett, Mike Dunn and Terry) are a group prolific of house music pioneers who host the annual "Chosen Few Old School Reunion Picnic" every July on the south side of Chicago, one of the largest and most eagerly anticipated house music festival events in the world. Ever the innovator, Terry also conceived and co-produced the first "Chicago House DJ Day" on January 9, 2011. It was a history-making celebration that brought together and honored the 100 Most Influential DJs in Chicago House Music from 1975-1995.

In December 2011, Terry launched his wildly popular weekly residency, Bang Sunday at the Shrine nightclub in Chicago. Bang filled a void in Chicago's house music landscape--a weekly house music party emphasizing new soulful house music. Every Sunday at Bang, Terry presides over a packed house of soulful house music devotees, and shares the stage with local and international guest DJs and performers such as Louie Vega, Black Coffee, Joe Claussell, the Chosen Few DJs, Bucie and Josh Milan.
2023-11-24
2023-11-24
2023-11-24
2023-11-24
2023-11-24
2023-11-24
2023-11-24
2023-11-24
2023-11-24
2023-11-24