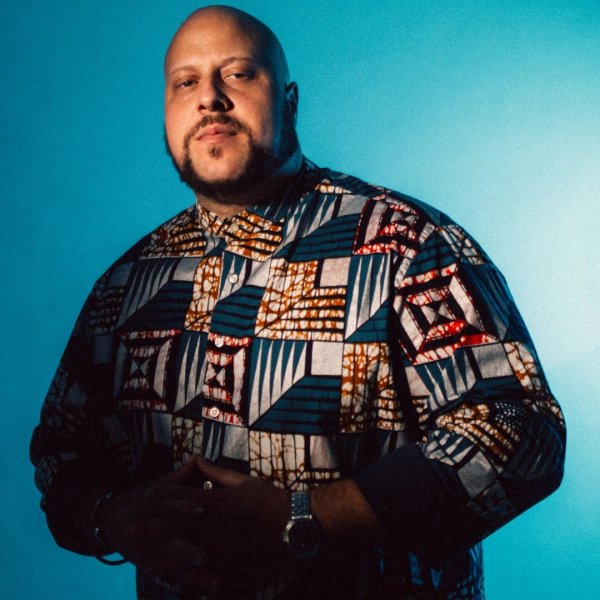 Artist
BODDHI SATVA
Boddhi Satva, hailing from the vibrant continent of Africa, stands as a true luminary in the global music scene. As a versatile artist, producer, DJ, and entrepreneur, Boddhi has not only crafted a unique sonic identity but has also left an indelible mark on the cultural landscape.

Originating from the Central African Republic, Boddhi's musical roots delve deep into the rich tapestry of African sounds. His career, which took flight in 2005, has been a constant evolution, defying genre boundaries and resonating globally. Notably, he has been nominated for an AFRIMA (All Africa Music Award) and received the prestigious Brukmer Golden Afro Artistic Award, solidifying his status as a trailblazer.

Boddhi's artistic journey extends beyond the confines of music. His albums, such as 'Invocation,' 'Transition,' and the acclaimed 'Manifestation,' showcase not only his musical prowess but also his growth and commitment to connecting Africa through the universal language of club music.


In the media spotlight, Boddhi Satva has captured well-deserved attention, especially with the release of his 2022 album 'Manifestation.' This pivotal work not only secured the prestigious title of 'Album Of The Month' by DJ Mag, emphasizing its profound impact on the music scene but also marked a significant milestone in Boddhi's career.

The same year as the album's release, Boddhi Satva's artistic prowess was acknowledged by the Grammys, as he secured a spot to compete in the highly esteemed category of "Best Alternative Music Album." This recognition further underscored the album's innovative and boundary-pushing nature.

His influence extends beyond music awards, as evidenced by his inclusion in the Tropics Magazine's Top 100 most influential Africans around the world. This honor, bestowed upon him for two consecutive years in 2021 and 2022, reflects his global impact and standing as a cultural ambassador.

Boddhi's presence in the media has been notable, featuring in high-profile interviews with GQ Magazine in Portugal and gracing the screens of the national TV channel France24. A comprehensive full-length feature in Forbes Afrique not only explored his captivating life story but also delved into the transformative power of his music.

Beyond the music industry accolades, Boddhi's multifaceted influence extends to entrepreneurship, with the launch of labels like Offering Recordings and Batakari. This commitment to ethical creativity has not only contributed to his own success but has also uplifted fellow artists, exemplified by Batakari winning the 'Les Octaves de la Musique' award for Urban Music with Badi's album 'Trouble Fête.'

As an Ambassador for the "Ti-Î Festival" in Bangui, Central African Republic, Boddhi Satva returned in 2023 to a hero's welcome after a decade. This homecoming celebration not only showcased his music on a national stage but also highlighted his role as a mentor and teacher. Through successful workshops for local talents, he continues to contribute to the growth and development of the artistic community.

Boddhi Satva's journey, marked by critical acclaim, Grammy recognition, consecutive appearances in the Tropics Magazine's Top 100, and a commitment to ethical entrepreneurship, cements his legacy as a transformative force in the global music landscape.

2023-12-01
2023-11-24

2023-11-24

2023-11-24

2023-11-24