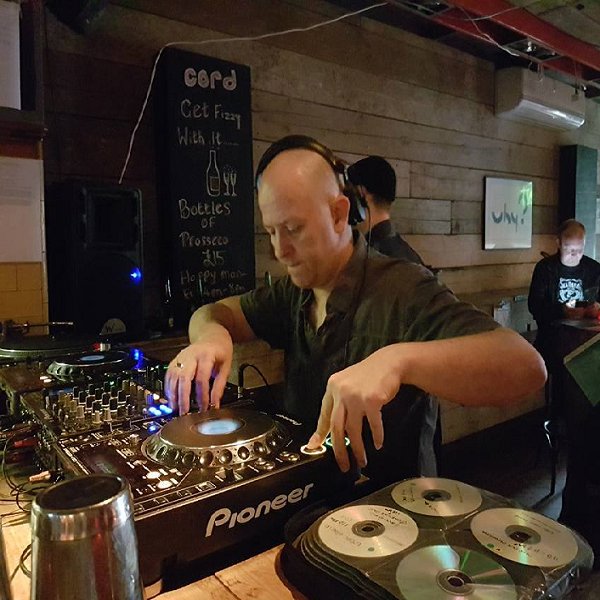 Artist
ANDY EDIT
Andy Edit AKA|Collective Souls Project|RuBBerDuB has been in the DJ game since 1987 having started out playing late 80's House swiftly moving into Acid House and playing at many of the original Blackburn & Revenge Warehouse parties which were the catalyst for the northwest dance music scene along with John J & Greenbins from his hometown of Blackpool!

Hailing from Blackpool the North of England, Andy was brought up listening to Funk, Latin, Soul, Jazz Funk, Northern Soul, Mowtown and Disco – These elements are very distinctive in his productions and his DJ sets. His take on house music is rooted in this tradition having a childhood where inspirational artists and music were the norm leading the way for involvement alongside the early pioneers of Underground House in the late 80s.

Andy moved to Ibiza for a couple of years in 1992 and had the opportunity to DJ at Pacha, Ku (Now Privilege)Bar M/Manumission, The Cafe Del Mar & Amnesia which is still is an experience Andy cherishes to this day. Andy started producing his own solo material in 2014 after years of working on and off alongside other artists, most listed below.

Andy has worked with a wide range of DJs/Producers & Singer/Songwriters Including back in the day, Sasha, Mike Pickering, Dave Seaman, Laurent Garnier, Rob Tissera, Graeme Park, John Kelly, Rocky & Diese. More recently ANdy had Djayed with DJ Romain, Groove Assassin, Craig Stewart, Dave Law, John Morales, Moodymanc, Craig Smith and a host of others playing at some of the UK & Ibiza's most famous clubs.

In terms of writing & production Andy has dipped it toes into this creative media several times over the years, his first collaboration with Chris Thomson(Former member of Hardcore Uproar), under the name Dreamscape, was a hit way back in the oldskool days but it wasn't until teaming up with longtime friend Dave Clough (Davos) to create 'Triggerefunk 'did Andy start writing again.

Since 2014 and after running his successful small independent label 'Edit Records' Andy has been involved in lots of collaborations and remixes and solo tracks gaining several top 10 releases in the Nu-Disco/Soulful House charts on Traxsource. Andy has had the pleasure since 2014 of working with Singer/Song Writers Asia Yarwood, Louise Spiteri, Stephanie Cooke, Dana Weaver, Michelle Rivera, Dawn Tallman & Nat More and remixed songs for Montana & Stewart and others and most recently 'Blacktwins & Barbara Tucker' on Purple Music alongside production partner 'Craig Stewart' and is currently gearing up for his debut release of 'Collective Souls Project - Ft.Lazarus' alongside CSP menmberes (Davos & Barrie Jay), the first of 2 releases forthcoming on the legendary King Street Sounds!

2020-10-02

2020-08-10

2020-05-01

2020-04-17
2020-04-17
2020-04-03
2020-04-03
2020-03-23

2019-12-06

2019-12-06