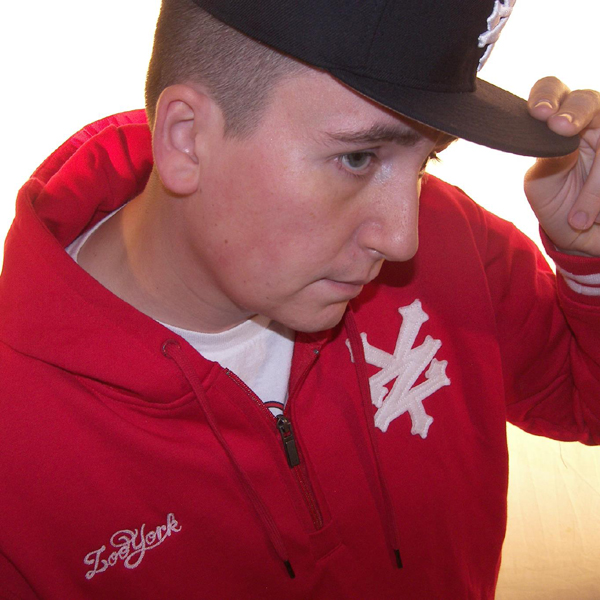 Artist
BRYAN JONES
Recognized as one of the top 45 of 'Chicago's Most Powerful People In Music' by NewCity Chicago magazine – alongside the likes of worldwide hip hop star Kanye West and techno innovator Jeff Mills – Bryan Jones is considered one of the most exciting members of the city's new breed. The magazine also credits Bryan, and his label Control Recordings, with having "helmed a crusade that has bellied into the clubs on the right and left coasts" and states that he played a major part in creating the fresh and energetic sub-genre dubbed 'new-school house' where his "chunky, funky bass is writing a new chapter in music."

Born in 1981 and raised near Chicago, Bryan was bitten by the DJ bug at age 18 and quickly started releasing vinyl records thereafter with Mike Gillenwater under the 'High Caliber' alias. The duo's highlight was the inclusion of their song 'Shakedown' on the 'Playboy: The Mansion' video game and accompanying soundtrack, mixed by Felix Da Housecat. Other projects were signed to leading house labels including Guesthouse, Moody, Robsoul and DJ Dan's In Stereo.

As a solo artist, Bryan made his big mark with the 2006 underground house classic 'Chicago Jack'. The record remains his most successful to date and catapulted him into the conscious of discernible house DJs, while also creating further work for Ministry of Sound, Om, Ultra, Nordic Trax and Aroma amongst others. i! Records commissioned his debut album 'Step Back' in 2007, a 15 track journey which was supported by a full DJing tour. Along the way Bryan has remixed huge artists like Kaskade, Todd Edwards, Kid Creme, Harrison Crump and Angel Alanis. These remixes, along with his original productions, have been licensed to countless DJ mix compilations the world over. His wide reaching sound has been championed by the cream of the underground house community such as Mark Farina, Derrick Carter and Doc Martin, through to household names Pete Tong, Paul van Dyk and Judge Jules.

'Chicago Jack' also kick-started Bryan's Control Recordings, a label which has become a standard bearer for energetic, infectious, funky, jacking house music. The label has released music by the likes of Johnny Fiasco, Audiojack, Lee Mortimer, Paul Johnson, Santiago & Bushido, Manuel Tur, Joey Youngman and Gene Farris. Control Recordings reaches its 25th release in early 2010 and will also release a mix compilation entitled 'Bryan Jones presents: Controlled Substance Vol. 1'. The mix will celebrate the label, highlighting the best it has to offer and will be available on CD and from digital download stores. A bonus unmixed version is also being released to allow DJs to get their hands on the definitive Control collection.

As a well traveled DJ, having played all over North America and Europe, as well as Japan, Australia, Russia and The West Indies, Bryan Jones is taking his sound on the road again.
2023-04-28

2023-04-26

2023-03-31

2023-03-17

2023-02-06

2023-01-06

2022-12-30

2022-12-23

2022-12-16

2022-12-09