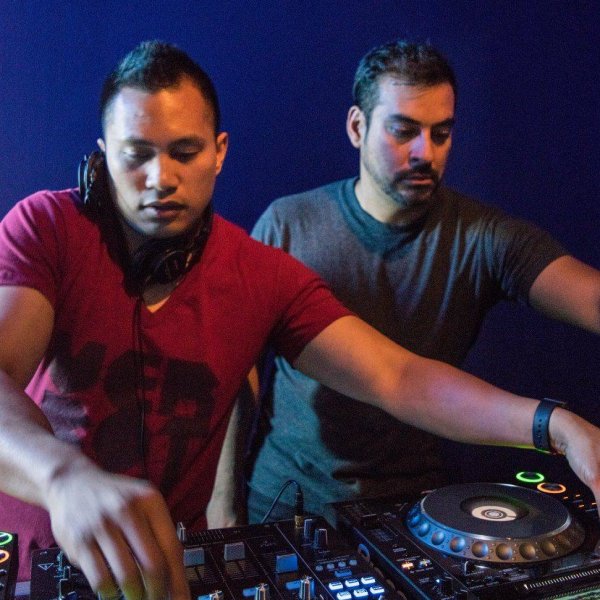 Artist
LOCAL OPTIONS
Frank Solano and Chris Santiago are the epitome of balance and blend as the Chicago-based artists of Local Options.

In 2000, Solano and Santiago met while attending the University of Illinois (UIC) Chicago, and their friendship unfolded through a shared interest in creating music and in the city's vibrant underground music scene in the late 90's.

Solano, in 2005, remained devoted to solo production while Santiago teamed up with partner Bushido (Santiago & Bushido). Synchronously, Solano and Santiago released their first collaboration with a Deephouse-focused project, The 312, in 2007.

At this time, they secured their first residency in 2003 at Chicago's choice club, Zentra, where they honed their craft on turntables and in dark corners, owning the coveted weekly Friday night spot.
With S&B tapering off, Solano and Santiago moved into The Music Garage, Chicago's premier rehearsal space, and teamed up under a new moniker: Local Options.

Fast-forward in time and they've released music with Chicago's Seminal Deep house label Large Music (est. 1992), UK labels Toolroom, No Fuss and New York's King St. just to name a few. While they have very diverse music tastes–tech house, deep house, nu disco, down-tempo–Local Options finds parallels from those different genres and their music is firmly rooted from an era where DJs played all types of music in their sets.

Local Options trajectory to success has undoubtedly been fueled by their work ethic in and outside of the studio. Both find that music gives them the creative outlet they need to find balance, leading them to focus on producing quality tracks over quantity.

2023-01-20

2022-12-23

2022-12-02

2022-10-07

2022-08-12

2022-07-08

2022-07-01

2022-04-08

2022-04-08