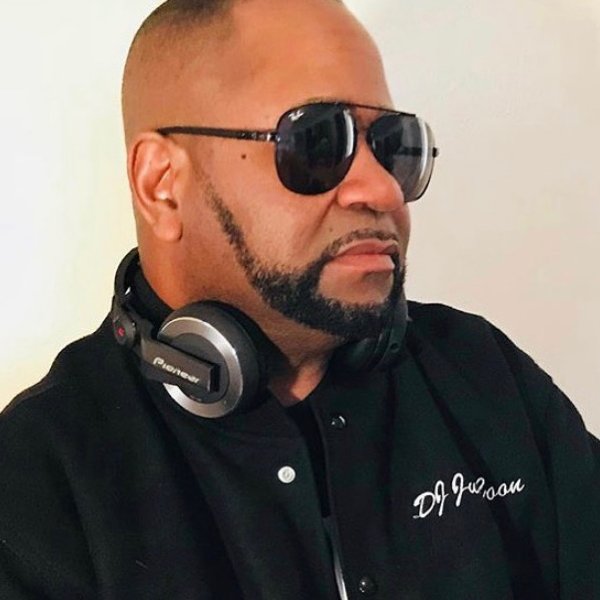 Artist
DJ JUAN COON
As a producer, Many know DJ JUAN COON aka BOYWONDER from his work with seminal HOUSE label K4B records .  His production credits span back to the late 90s and he is credited with the discovery of The Queen of Gospel House, Dawn Tall man.JUAN has worked with many GIANTS in the game - JOI CARD-WELL , GLENN TOBY, VICTOR SIMONELLI, CASSANDRA LUCAS (CHANGING FACES) , PHOENIX FIRE & NIKKI NICOLE to name a few .

As a DJ , Juan Coon has been at the forefront of the music scene starting with his career as a radio DJ for WHUS Radio at UCONN in the early 90's. Juan has been a radio personality on WYBC-94.3 in New Haven, CT as well as a mix show DJ for both WYBC-94.3 and WBLS-107.5 in NYC.

Juan Coon is more than just a DJ, he is also a well known promoter. His influence has expanded beyond the CT borders as he has played for and promoted shows for the likes of Jolie Magazine-Her Game Fashion Show hosted by Vivica Fox, The NBA, Xerox, IBM, The Muhammad Ali Foundation, Arthur Ashe Foundation, andNARAS (Grammy) – of which he is a voting member. He has played in almost every major city of the USA as a Headliner DJ including New York, California, Chicago, D.C., Miami.

Internationally he has spun in Dubai, Abu Dhabi , Puerto Rico , PUNTA CANA , Mexico , ARUBA  AND the UK just to name a few places.

Currently Juan Coon can be heard on WWW.1015theVIBE.com
SATURDAYS from 8pm-12am EST . The VIBE is an Atlanta GA based radio station . He can also be heard on Underground Connection RADIO / Projekt HOUSE every MONDAY in the UK from 10-11 PM (UK).

2021-06-04

2021-05-28

1997-09-19

1996-10-18

1996-10-18

1994-05-13

1994-05-13

1994-05-13

1994-05-13