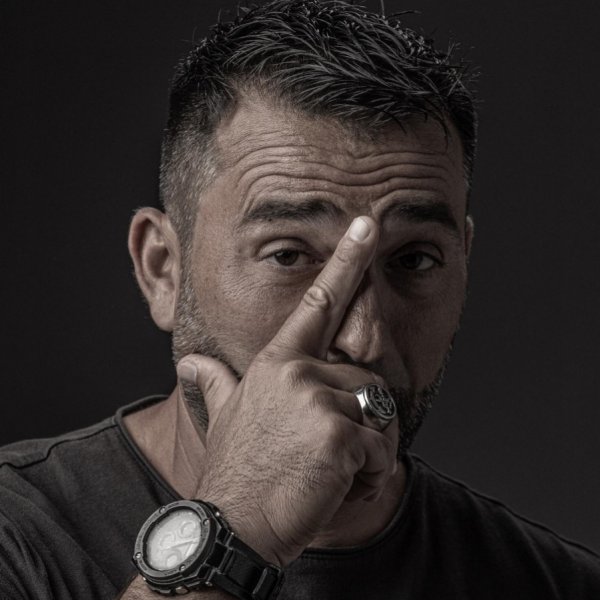 Artist
JOE SANTORO
From an early age, Joe was musically inclined. As a youth growing up in Bari, Italy Joe taught himself to play the piano and guitar by ear. The process of combining songs in a symbiotic and organic way manifested itself during his school days. Joe often became the de facto 'selecta' at school parties where he mixed dance tracks using double cassette decks. A Christmas gift of two turntables saw him graduate to mixing using vinyl records. For hours on end, he would watch the needle rise and fall over each groove and crevice of the numerous records in his ever-increasing collection, mentally cataloguing the intricacies of each track. He is quick to concede that his approach to Deejaying was founded on the purest form of mixing – the seamless blending of one track with another using only instincts and the etched memories of each song.
His first club appearance quickly followed in 1994, where he played a house music set at Eclipse (Bari – Italy). The then under-aged Joe managed to impress a crowd of seasoned clubbers undetected! From then on, Joe effortlessly began to move dance floors around his hometown. At the age of 19, the budding Deejay took a 'gap year' and moved to the hustle and bustle of London, a city which was heavily pregnant with clubs and which gave birth to some popular genres of modern day underground music. The fertile London clubbing scene served to broaden Joe's musical perspective and would greatly influence his future set constructions. While there, he was blessed to see some of the founding fathers of 'hard house' perform, including greats like Carl Cox, Danny Tenaglia, Pete Tong to name a few. He returned to Italy in 1998, brimming with enthusiasm. Within a short time, he was booked to play at some of Southern Italy's most popular dance clubs, placing gigs at Jimmi'z, Demodé, Last Exit, Jubilee and more, securely under his belt.
A couple of years later, Joe held a residency at the hugely popular "Clorophilla" in Southern Italy. There he would share the decks with leading Italian and international house and techno music Deejays - Claudio Coccoluto, Paolo Martini, Alex Neri , Little Louie Vega and Deep Dish - all to swiftly sold out crowds.
After a four-year hiatus, Joe returned to the scene, this time as a representative of the "The Flame Recordings" label as well as the Entertainment Group "Gluck".
Windsurfing, another of Joe's passions, brought him to the golden shores of Barbados. He and his family now call the tiny island home. Island life has afforded Joe the opportunity to branch out into the personally untapped area of music production and he has produced tracks for several up and coming labels - Samara Records, AQU Music, Torks Records and Jusvibe Records. In Christmas 2016, his track "East" was included on the house music album "Raw Cuts" which was released by Samara Records to critical acclaim.
A seasoned traveller, Joe's set constructions are diverse and are built on beats drawn from his travels. They span the broad spectrum of genres from tribal rhythm to soulful house tracks. He can take you on a journey across the four corners of the world of house music in one set. In 2016, he performed for the first time during WMC in Miami at small industry parties at the Bunker, Repour Bar and IT Lounge. In Barbados, he continues to grow his following and performs at the island's most popular beach clubs (Seashed, the Local & Co). He regularly plays to packed-capacity crowds at "The Alchemists" bespoke Ibiza-styled parties, a venture which he collaborated and conceptualized with his business partner, Craig Corrie.

2023-03-17

2022-09-19

2022-07-18

2022-05-02

2021-12-06

2021-08-30

2021-08-30
2021-08-02

2021-04-23

2021-04-23