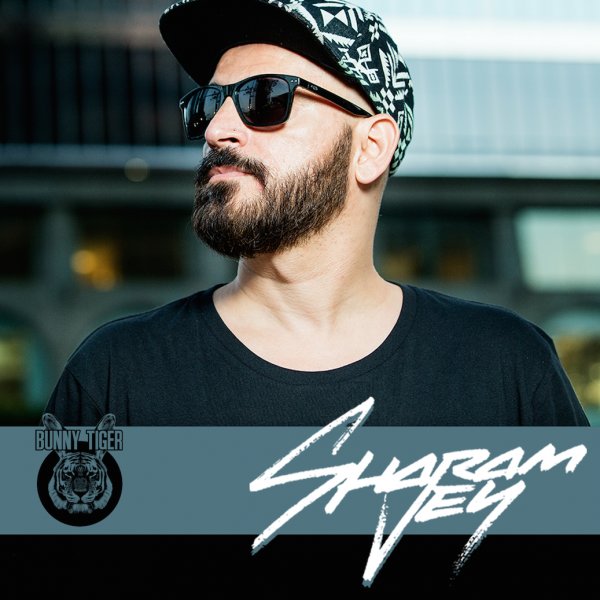 Artist
SHARAM JEY
When it comes to dance music most people tend to automatically switch off and think of repetitive, unenlightened, brain-poaching drivel. However there are still a few DJs/producers out there who continue to burn the light bright and keep striving to push sound forward, onward and upward and find a way to take it and relate it to the masses' and taking it to the masses is one thing Sharam Jey does best.
He started in the early 90s putting out two studio albums, various mix-compilations and more than 100 releases on some of the most established labels like his very own King Kong Records as well as Nervous Records, Off Records and many more. Plus he is always busy working on remixes for other great names like Moby, Gossip, Faith No More, Faithless, Diplo & Don Diablo, Mason & Roisin Murphy and Zayn Malik to name just a few.
His record label 'Bunny Tiger' is set to celebrate its 5th anniversary in 2017. Some great moments and releases made this a special time for all involved. Sharam Jeys philosophy is to supply 100% dj tools, from djs for djs, with the help from some of his best buddies like Kolombo, Phonique, LouLou Players, Illusionize and Teenage Mutants and more.
Magic
Sharam Jey, Cezar Aragon Remix

(6:45)
2023-09-08
Magic
Sharam Jey, Cezar Aragon Dub Mix

(6:45)
2023-09-08

2023-06-30

Fire
Sharam Jey, Bakka BR Remix

(7:39)
2023-06-16

2023-06-02

2023-04-28
Bass
Illusionize Rework

(4:10)
2023-03-03

Over You
Sharam Jey Discomania Remix

(6:53)
2023-02-17

2023-02-17

2023-02-17