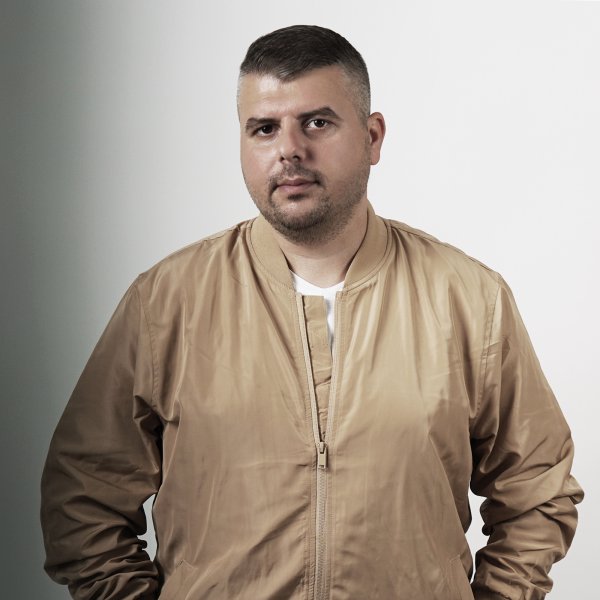 Artist
ZSAK
I attended to Rózsavölgyi Márk Art School from 1991 to 2003. I was violin student. During this period i studied solfege for 6 years. I had been trying play live music and i had been playing piano in several bands. I have started to deal with compose, produce electronic music in 2010 while i have developed my technical knowledge in "DJ". In the initial period i have took part in remix competitions, and i have started to produce my first ones. I met Newik and László Magonyi in 2010 and we established the StarWhores formation together. I abandoned my civil job in 2011 and started to focus on composing music. I have tryed my own projects while i have done ghost-producer works. I have already done great emphasis on publishing my owns in 2013. Int he first i have published the Apocalypto, and than The Rainy Day singles. After that my remix of 'Chris Lawyer and Tomy Montana – We Gonna Feel It' had been on Mahasz Dance Top 40's 1st place for few weeks. In addition to my own ones I had been co-author in some successful projects. Newik's 'My Love' in 2013, 'The Secret' and 'GoodBye' hits in 2014 were my most successful projects in my producing job. I joined to the Syia Records's (Austiran) management in 2013. They have tried enforce my works in abroad. I have used pen names in my works. My song called 'NOEF – Hey Hey' (alter ego) was present on some selections from Ibiza. The StarWhores formation published its first song called 'Live Your Life' which was a radio favorite and it has an official music video too.
I had been trying to create in more genres. Besides my preferred House genre I deal with pop, funky and live instrumental songs. StarWhores made its first single called 'Take Me Higher' which was as successful as we hoped.
We got an invite to Sunny Beach, Bulgaria where we fulfilled some gigs. We filmed our official music video there which was no.1 in the Viva's chart.
In summer of 2015 i decided it is time to start some new own projects. I officially use 'Zsak' name now. I made 'Never Let You Down' and 'Music Is Everything' songs, which were pusblished by Pornostar Records. I got an oportunity to make remix of 'Crazibiza – Got The Love' hit, than we started a joint work together. We made 'Time Around' than 'Sun Goes Down' collabs, which were placed in Hed Kandi's Beach House seleciton.
2016 started with reformation. We made our single with StarWhores called 'Together'. We tried to show, we can create world class songs in other genres too. Closer cooperation started with Crazibiza than we made more new songs. These songs (such as 'Fire Island' or 'Get Funky') were placed in another download site's overall chart. I get remix requests continuously from noted foreign artists. My own song called 'Magic' was 2nd on Traxsource's House Chart, which means my greatest international success. It was also placed in overall Top 100 for moths. My new single called 'Rushin' was published recently. It was in the another download site's House Chart's first half and it had a part of Traxsource's House Chart Top 10.
I have got an invite to Winter Music Conference, Miami. I also work with StarWhores formation and we published our new song called 'Do It' few mounth ago. Beyond of my career' development I work with hungarian artists and singers. I also perform some music and marketing tasks at Ultra Star Records. I try to give a hand for young hungarian producers, artists with using my past experiences. In 2017 founded HouseU Records, what comitted by publish real house music, and the end of this year released my E.P. Call Give Me Your Love with 3 own house music.

2023-09-29

2023-09-15

2023-09-01

2023-08-18

2023-08-04

2023-08-04
2023-08-04
2023-07-28

2023-07-21

2023-07-14