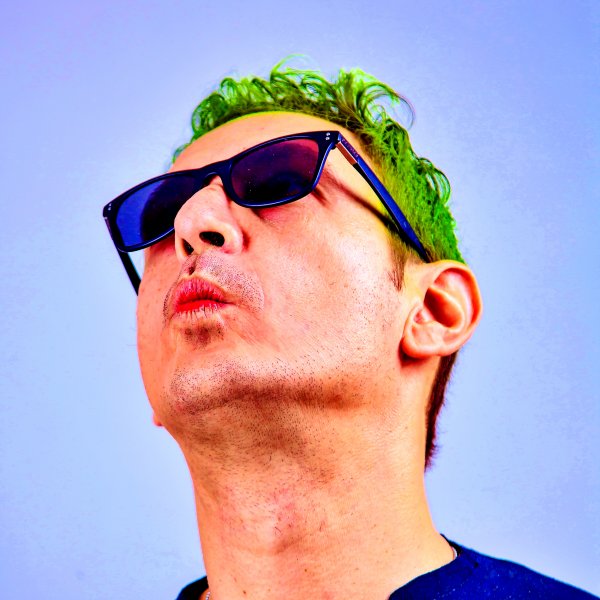 Artist
FUZZY HAIR
Andrea Cerutti is one of the most popular and respected Italian in the worldwide music scene for many years: as FUZZY HAIR, he made some unforgettable huge remix anthems, soundtracking every festival, dance event and Ibiza club night...CLASSICS like ERICK MORILLO "Dancin", DAVID GUETTA "Stay", MOUSSE T "Right About Now" where the -Fuzzy Hair Remix- established as an unstoppable world wide club hit.
Since then he has collaborated with the best international superstars: huge works for 3 singles of DAVID GUETTA (Stay/Love Is Gone/In LOve With Myself), for 3 singles of BOB SINCLAR (Groupie/Fuck With You/Tennesse), for SOPHIE ELLIS BEXTOR (Starlight), TOM NOVY (Superstar), BLACKBOX (Everybody Everybody) again BENNY BENASSI, DJ ANTOINE,JUNKIE XL, TUBE & BERGER..and many others.

Andrea is strongly known as great remixer, but also for creating some anthems of his own like "Yebele","Mad World","Saxo Matto" and big collaborations like FUZZY HAIR & STEVE ANGELLO "In Beat", FUZZY HAIR & ROBBIE RIVERA "The Cat" heavily supported in the clubbing scene, radios, top charts, by another download site & Itunes and tracklisted by hitters like David Guetta, Steve Angello, Seb Ingrosso, Bob Sinclar, Chuckie, Judge Jules, Pete Tong, Roger Sanchez, Thomas Gold...among others..

Due to this fame, Andrea is a DJ appreciated and requested all over the world : clubs like OXA Zurich, FAMOUS Melbourne, AMNESIA Ibiza, OPIUM GARDEN Miami, CAVO PARADISO Mikonos ..and again Mumbay, Budapest, Liverpool, Moscow, Sydney, Kiev, Riga, Rome and Marrakech are just a short outline.
His dj-sets are full of energy.. a crowd-pleasing collection of his own originals, remixes, edits and bootlegs.

As a producer Fuzzy has been responsible for a bewildering array of amazing tracks, acting under pseudonyms that include LA GRIFFE feat BEE GEES "Make it shine" on Ministry of Sound with Azzido Da Bass (Doom's Night) remix, FANCYBEAT "Funk In" on Rebirth, "Fat&Slap" on Vicious, PHUNK ELECTRIC with the tracks "Video Games Crash"& "More Strong" on FAT BOY SLIM 's label the Southern Fried.
SONY, VIRGIN, UNIVERSAL, DEFECTED, MINISTRY OF SOUND, SUBLIMINAL, EMI/POSITIVA, YELLOWPRODUCTION, SOUTHERN FRIED, JUICY are some Labels he had collaborated with.

2022-11-18

2022-10-10
2022-10-07
2022-10-07

2022-10-02

2022-09-16

2022-09-16

2022-08-04

2022-06-27