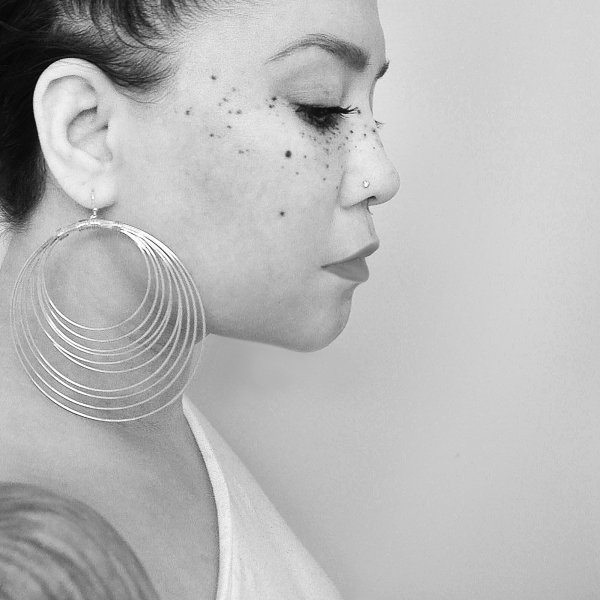 Artist
JAIDENE VEDA
During her 20 years as a recording artist, Jaidene Veda's smooth and sultry voice has become distinctly recognizable within the deep house communities and club culture. With six self-produced and crowd-funded albums under her belt, she has also reached the milestones of over 100 singles and 200 collaborations which have built her dynamic discography to date. Often described as "Björk meets Sade", or being dubbed "a modern day Tracey Thorn", various reviews of her work still state that her style is inimitable.

Veda has collaborated with so many of the underground's finest, namely, Josh Milan, Joaquin "Joe" Claussell", Osunlade, DJ Spinna, Eric Kupper, Atjazz, Jimpster, Tony Touch, Mr.V, Ralf Gum, Ananda Project, Daz-i-Kue, Glenn Underground, Anthony Nicholson, Nick Holder, The Rurals... and the list goes on... even including multiple duets with the legendary spoken word poet and Pew fellow, Ursula Rucker. Yet she also garnered two Billboard charting singles with club music giants, Gareth Emery, and Grammy award winner, Dave Audé, very early in her career. She remains a continually evolving and ambitious artist across several genres, which display themselves in all of her solo projects while notably featuring live horn sections, bassists, pianists, and more recently, full string quartets.

While Veda was only introduced to House Music in 1998, the late 90s allowed her to discover the deeply influential NAKED MUSIC 'era', where the voices of Aya, Lisa Shaw, and Monique Bingham truly birthed a dream. A dream that came true, and thus, the message she eternally endeavours to share through the music: "dream big".

2023-08-25

2023-08-25

2023-08-11

2023-08-11

2023-08-11

2023-08-11

2023-08-11

2023-08-11

2023-07-21

The Way
Jazzuelle Darkside Remix

(6:50)
2023-06-16