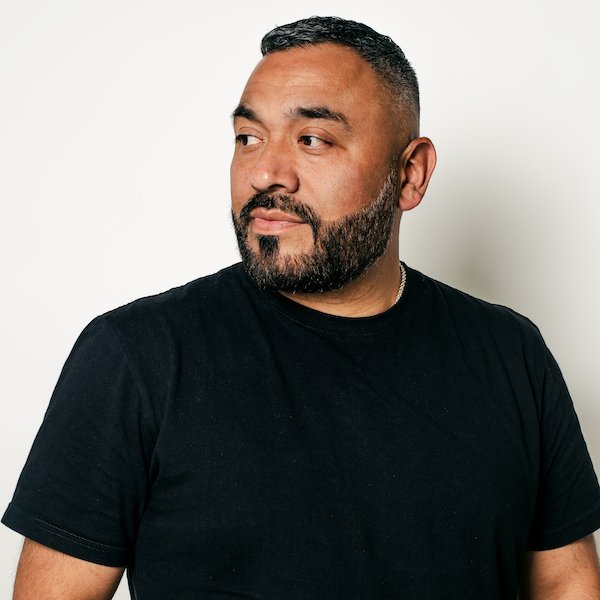 Artist
HARRY ROMERO
Harry had the privilege of being raised in a musical family. His mother soaked the air with the Latin rhythms of merengue and cumbia, while his father, a former opera tenor, practiced his scales and listened to Beethoven. These early influences drive Harry to constantly look to expand musically... and he has.

Run-DMC, along with the Latin-freestyle movement in the 80s, inspired Choo-Choo (the train conductor's cap he's worn since childhood may have something to do with the nickname). Choo-Choo jump-started his career as a DJ with a high-voltage performance at a New Jersey dance club. From there, he was taken under the wing of Millennium Music, a management company and production team. Harry worked with their label, Gossip Records (distributed by Strictly Rhythm), creating demos and gathering some useful industry-related knowledge.

His first record, Soulfuric "Urban Turban" was clearly ahead of its time, weaving Arabic scatting with house grooves. Strictly Rhythm grabbed the record for release in 1995, and asked him to release a follow-up Soulfuric record, called "Sea Of Passion" which captured more Latin elements. Both records were licensed extensively, catapulting Harry's name and music out into the world.

A number of releases followed for labels like Emotive, Sex Mania, Power Music, and Gossip Records. One of Harry's major breaks resulted from C&C Music Factory's Robert Clivilles' interest in one of Harry's creations named "Il Futuro", a house track with an Italian vocal from "World" EP.Robert asked Harry to write, produce, and arrange a song, "Saturday Night" for his 1996 LP "Robi-Rob's Club World". As expected, lots of work followed for Harry.

Collaborations with his labelmates and others have been extremely important for Harry as he continues to develop his name and his body of work. Constipated Monkeys, Harry's acclaimed partnership with Jose Nunez, has produced several percussive, funky tracks including "Cro-Magnon" and "Erectus" (Subliminal Records). The success of these tracks has launched the team into another wave of production - their 12" "Sunshine" was released this summer. In addition, Constipated Monkeys' worldwide reputation as producers and DJs has earned them residencies at both The Ministry of Sound in London and Pacha in Ibiza, Spain.

To top off Harry's stream of new solo releases, a much-anticipated follow-up track with the stunning vocalist Inaya Day will succeed last year's tremendous Subliminal release "Just Can't Get Enough". Harry describes this record as "chalk-full of 80s rock n' roll and Latin roots."

He is an impressive young man with an honest and zealous dedication to improving and honing his talents. He recognizes Dave Darlington, an engineer he has worked closely with, for inspiring him to sharpen his technical skills, and he credits the many great musicians and vocalists he's worked with for reminding him that it's all about the music.

Danger
Harry Romero Remix

(5:40)
2023-11-27

2023-11-24

2023-11-24

2023-11-24

2023-11-24

2023-11-03

2023-10-20

2023-10-20

2023-10-06