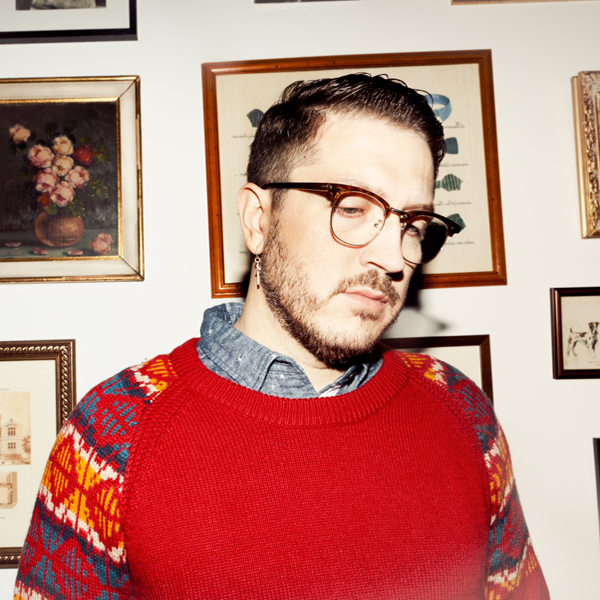 Artist
BE.LANUIT
In the summer of 2002 it reach Ibiza for play at clubs like Grail, Jockey Club and Sugar is. It lands in Madrid in May 2003 as a resident in the Shabay room. At the same time begins to have other monthly residencies in Areia Colonial Chillout, Chicote, Week-End Club, charade Clubdebaile, Mondo, Capote etc.

Festivals such as Electronic Goa parties, Electrobeach Festival, Space Of Sound Festival, music coast in Spain and the F.I.L in Mexico, are witnesses of his way of moving the masses. His DJ sets have traveled Bazaar Club and clubs Volt Club in Porto Portugal, Row 14 in Barcelona, sky and Water Taxi Beach in New York.

Was the famous Lars Behrenroth showcast guest dj "Deeper Shades Of House" in Miami.

Together with Sandro Bianchi, Bruno Le Funk, DJ Nacho Almagro and Salvatore has created Madactive Collective, a collective was conceived where productions, remixes and DJ sets.Be.lanuit leads every Monday the show "Madactive Radio" Radio circle of the Círculo de Bellas Artes in Madrid 100.4fm city and www.radiocirculo.es for the rest of the world. Charade Clubdebaile resident with their group every Friday at the meeting Nameless, Saturdays at Bar Dot next to Jose Luis Magoya and sandrobianchi, one in Deep@Cocó and another monthly residency at club Mondo in Madrid.

Produces labels DeepClass Records (Buenos Aires, BCN), Infinity Mind (Chicago), Diamond House, (Munich), Sol Selectas (NYC), and House Coffee Music (Spain). His latest work is for the label of Alex Barck, Derwin Recordings (Berlin) and a remix for the label of Jazzanova, Sonar Kollektiv (Berlin).

His music has been remixed by "Updates" to the label of Alex Barck (Sonar Kollektiv/Derwin Recordings), Pablo Sanchez (Love Monk), Luciano "Cadenza", Eduardo Castillo and Sabo (Sol Selectas, NYC).

As remixer has done work for seals, Sonar Kollektiv, Medicine Records, Italy, Infinity Mind, Chicago, P21 Label, Spain, CondeDuque Records, and for the Spanish indie Angelik Acid band.

Currently it is engaged in several projects together with Sergio Restrepo, composer of contemporary classical music to create different works that will be linked to all the styles that merging with electronics.

Sound inspiration as a selector, is born from the world music, jazz, soulful, disco music and electronics Balearic reminiscent adapting to the house in all its aspects as a dj mixer. The musical eclecticism makes this DJ its premise when it comes to producing and puncturing thus creating different climates of dance and total calm.

2022-08-10

2022-08-10

2022-07-22

2022-07-22

2022-07-22

2022-07-22

2022-06-17

2022-05-25

2022-05-25

2022-05-25